The Romantic Weekend Getaway
Last Update : November 25, 2016
Travelling with your partner is a unique lifetime experience.
In spite, sometimes it is very difficult to get away from work, and your family duties, booking a romantic weekend getaway is one of the best options to rekindle the passion in your relationship.
Planning the perfect romantic retreat takes some time. You should consider some factors like your budget: you would need to find the best travelling, and accommodation deals for couples; and your desired destination: you can escape to a nearby city, spend some days in the countryside to avoid the city rush, go for an extreme adventure or a seasonal mini trip. The possibilities are endless; all depends on your priorities.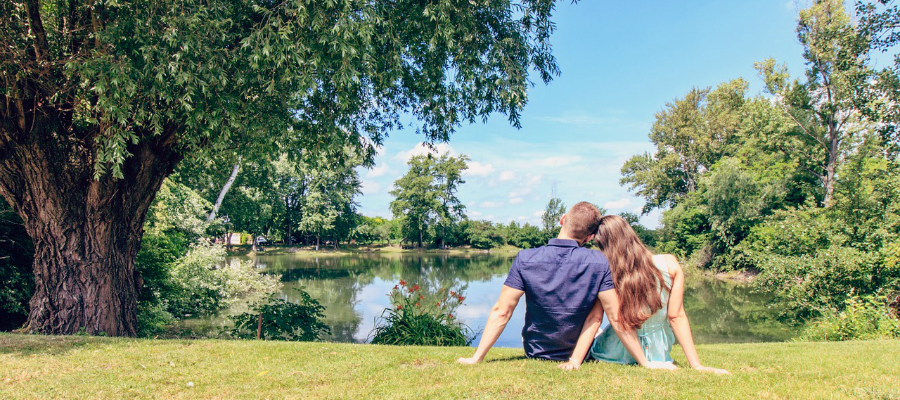 City break
It is quite romantic to discover a new nearby city while discovering some secrets you did not know about your partner. You can learn more about the interests of your loved one by visiting some art galleries, museums, and historic attractions.
You can go for a romantic dinner, and try the local cuisine or even go for an exotic restaurant. Selecting an exquisite gourmet experience is a really good way to seduce your loved one. Experiment with different tastes, and flavours. Do not hesitate to order some aphrodisiac dishes to spice things up a little bit.
Remember that a romantic dinner can serve as an excuse to get closer with your partner: the candle lights, easting from your partners' hand, making eye contact, sharing your inner thoughts…
Another good option is to go to a club to listen to some live music, and chill out for a little bit. It will get you in the mood. Music usually connects people, so you can even try to go to a karaoke to have a laugh.
All-inclusive spa resorts
There are many weekend vacation packages for couples offered by some resorts that include accommodation, meals, visits, and activities. The only thing you both need to take care of is yourselves.
You can have a luxury pampered experience, and go for a yoga session, a beauty treatment, or indulge yourselves with an in-room massage for two in case you prefer to not leave the commodity, and intimacy of your own bedroom.
Beach/Mountain activities
Probably one of the best ways to keep passion alive, and disconnect from the hustle, and bustle of your everyday life is by escaping to the country side or to the coast.
Not only will you strengthen your relationship with your partner, but it is also a good opportunity to connect with nature. A breath of fresh air will make you feel rejuvenated as well, and it is always nice get lost in a breath-taking landscape or to experience some of the miracles of mother nature with your loved one like for example watching the sun rise or sun set together, watching a crystal-blue waterfall or spotting some of the local species.
If you are adventure lovers, you can find many activities to satisfy your necessities, and interests. If you are into water-based activities, and you are in the mountains for example, you can ride some river waves with your kayak, and if you are by the sea, you may find very exciting to do scuba diving, and swim with tropical fish or do some surfing.
If aero activities are your favourite ones, you can release some adrenaline with skydiving. However, if you are looking for a really unforgettable romantic experience, the best option is to go ballooning. You will have the chance to witness some of the most stunning views you probably would ever see while toasting for your love with a glass of champagne. Keep in mind that speed is not a concern, so you would have plenty of time to get lost in an amazing conversation with your partner.
You can go trekking, and discover the hidden gems of a preserved forest, or challenge your significant other with a mountain bike ride. Get your thrills with something more extreme as a rock-climbing session or feel like a bird by doing some bungee jumping.
Learn more about "Romance & Getaways"