Romantic getaways to take during the summer
Last Update : May 9, 2017
Summer is the best season to spend some quality time with your loved one engaging on outdoorsy recreational activities. It also is the perfect time to take your date outside to enjoy a warm, and sunny date.
A lot of couples take the opportunity of the arrival of the good weather to plan a romantic getaway away from the city rush.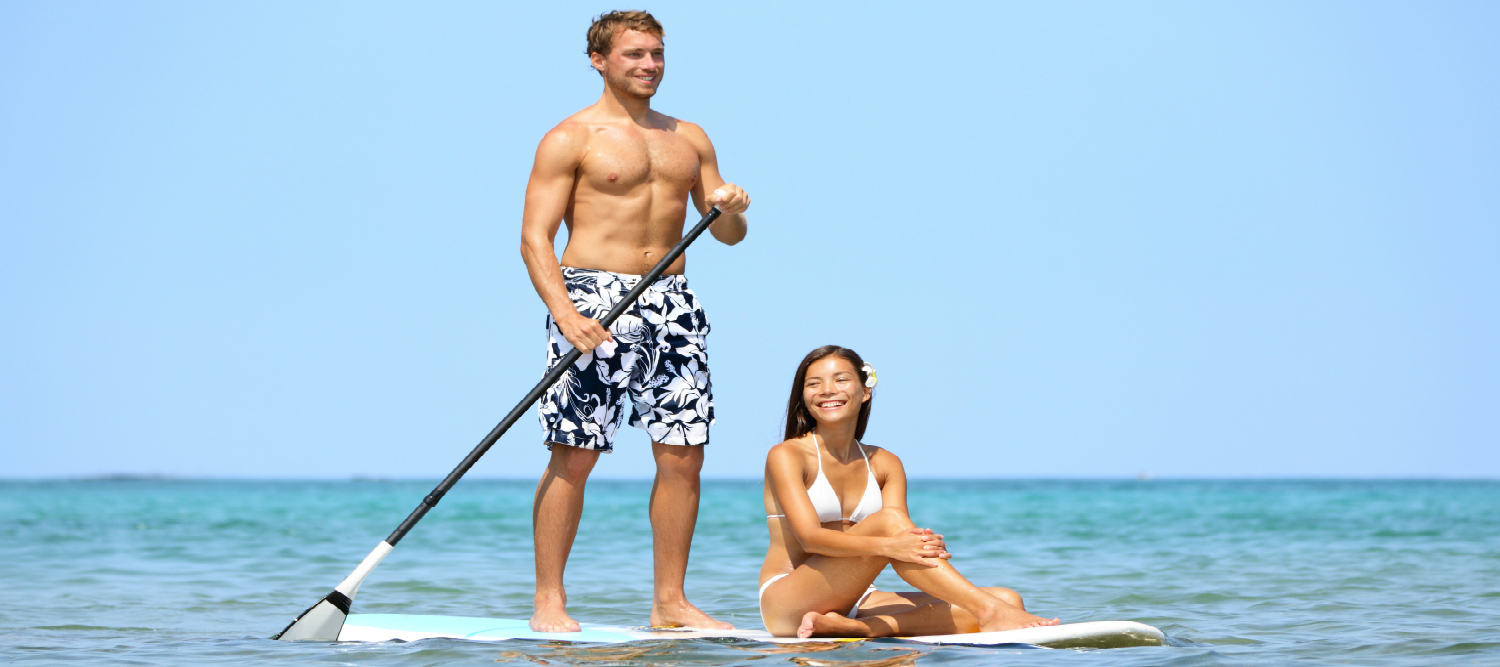 Weekend for two at the coast
The seaside has always served as inspiration for many romantic writers and poets. They imagined dozens of summer love stories where magic coastal landscapes were the main protagonists.
The coast is the perfect scenery for long-term couples, and first-time lovers who seek to enjoy a romantic date!
You, and your partner/date can rent a convertible and, drive to the coast for a passionate weekend getting away from the hustle and bustle of the city life.
A great idea to make your romantic getaway more exciting is to combine some water sports with quiet activities where you can just relax, and enjoy a deep conversation.
If your idea is to surprise your partner/date with an active date at the beach, then adrenaline-pumping activities like kite surfing, jet skiing or paddleboarding will do the trick!
If you want to get active in a more conventional way, and socialize with other beachgoers, you can make a team and create an improvised beach volleyball or tennis tournament
In case you want a more relaxed plan that does not involve heavy exercise, then you can try a yoga session, challenge your partner/date by playing some board games or perhaps get closer and tease the other by partly-burying him/her in the sand!
You can reserve the evening for a charming walk, and talk by the sea. This can be the perfect moment to emotionally connect with your partner/date. Make sure that your reach a quieter spot to watch the sun sunset.
Alternatively, you can go for a romantic picnic dinner at the beach. Start the evening by seducing your loved one with an exotic meal. Try some finger food and aphrodisiac appetizers to tease your partner. Make sure you open a bottle of champagne or fine wine to toast for your love when the sun begins to reflect off the sea, giving space to the moon to light!
Romantic mountain resort getaway
Many couples enjoy the countryside only during the colder seasons, but a romantic escape to the mountains during the summer is a great opportunity to re-connect with nature accompanied by the one you love the most!
You can rent a cabin in the woods for a weekend, and schedule a few forest/mountain activities that request you to go out from your comfort zone like rock climbing, mountain biking or canoeing.
The idea is to take a breath of fresh air, set your partner in the mood for action, and write a new adventurous memory to your combined collection.
Many mountain resorts hold very tempting events programmes, and attractions designed to entertain all types of visitors, including recreational activities for groups as well as couples.
From spa sessions for two to zipline circuits, hiking trails, and live concerts and elegant parties.
If you prefer to spend more time on your own as couple, then make sure you rent a fully equipped cabinet with spectacular views, so you do not need to go outside to have a romantic moment.
You can surprise your partner by cooking a romantic meal, and then enjoy it at the terrace while witnessing nature in all its glory!
Some people believe that the cold weather brings people closer, but everyday more, and more daters, and couples use the summer season as an excuse to experience, and celebrate love while enjoying an adventurous getaway far from the city rush!
*Photo by Maridav | ShutterStock.
Learn more about "Romance & Getaways"