Meet our online dating team of experts!
Our team of online dating experts has great knowledge of online dating sites and how to best use online dating tools. They've been in charge of testing and comparing the most popular dating sites in Singapore in order to write complete Dating sites' reviews of each of them.
Having written and investigated first-hand about the new trends of online dating, love, and relationships, they are in charge of sharing with you the best tips and the latest news related to love and technology to help you thrive in your online dating journey!
---
Hi! I'm Zoe
I'm passionate about the way technology has allowed us to connect in a whole new different way. I have always been very interested in love and relationships and how romance has evolved into the online world. I'm always looking to try different platforms and I love asking my friends about how they experience their relationship in order to get more insight.
I've been single for the past year and I love getting to know people and other singles with dating sites.
Expert in: Online dating sites, tips for singles, creating dating profiles, events for singles.
---
Hi! I'm Olivia
I love going on dates and experimenting with different things! I've been in a relationship for the last 6 years! I met my partner online and it was a great experience that taught me a lot about how, if you follow the right steps, technology can be your best ally! Since then I've been fascinated by the way online dating sites keep on evolving and adding new interesting features to enhance the romantic experience of its users.
I try to share as many tips as I can about the things that I've learned in my relationship and do really work well. I learn new things every day about love and relationships and I love to be able to share them with you!
                                           Expert in: date tips and date ideas, long-term serious relationships.
---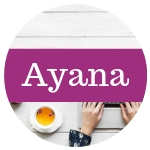 Hi! I'm Ayana
I've recently started a love story with someone I met online! After having tried online dating sites for a few years I've had lots of fun and I've managed to meet a great match. I've been through several relationships in the last 10 years and I've experienced both the pros and cons of being single and in a relationship. I love learning new things and sharing them with other singles looking for a romantic and meaningful experience. I love reading about dating trends, love theories and all kind of online dating tips to try to gather together the best advice!
                                            Expert in: dating trends, love tips and messaging tips with online dating sites.
---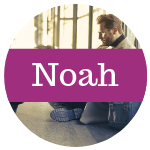 Hi! I'm Noah
I consider myself an expert in dates! For the last 5 years, I've been meeting lots of interesting single local woman thanks to online dating sites. I've tested many different sites to compare results and I can definitely say that the trick relies on knowing what you're looking for! For me, I've been looking to meet with as many matches as I could to try to understand better what I'm really looking for when it comes to love. I love trying to reinvent the concept of dates and mix it with sports and traveling.
Expert in: online dating sites, matchmaking sites, serious dating sites, dates, date ideas.
---
Hi! I'm Alex
I met my wife online and since then I've been recommending to all my friends to try online dating. I found my perfect match and I discover a new meaning to love and romance. I love to try to share my romantic experiences and what I've learned from marriage and long-term relationship so I can help others to find and experiment with the power of true love. I also like to redefine what love means and try to investigate if there's really one way of finding true love or if there's a whole new world yet to be discovered.
Expert in: relationships, marriage, successful online dating stories, love tips, debunking love myths.
---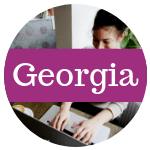 Hi! I'm Georgia
I'm a single woman from Singapore. I love chocolate, home-cooked meals and DIY. But most especially, I love to cook! I'll be sharing with you my best recipes to sparkle some romance as well as the best restaurants, parks, and date ideas for you to start dating in Singapore!
Expert in: Dating in Singapore, dating ideas, dating recipes, dating DIY ideas