Date ideas on rural areas
Last Update : April 11, 2017
Big cities give singles the opportunity to enjoy very glamorous and entertaining dates.
There are romantic activities for those who want to find a new partner or for those who already have it, and want to celebrate it, in almost every corner.
However, every day there are more and more couples who prefer to leave the city rush to one side, and have a breath of fresh air by enjoying a date in the countryside.
What are the best and most romantic plans for a date away from the city? We give you some date ideas on rural areas.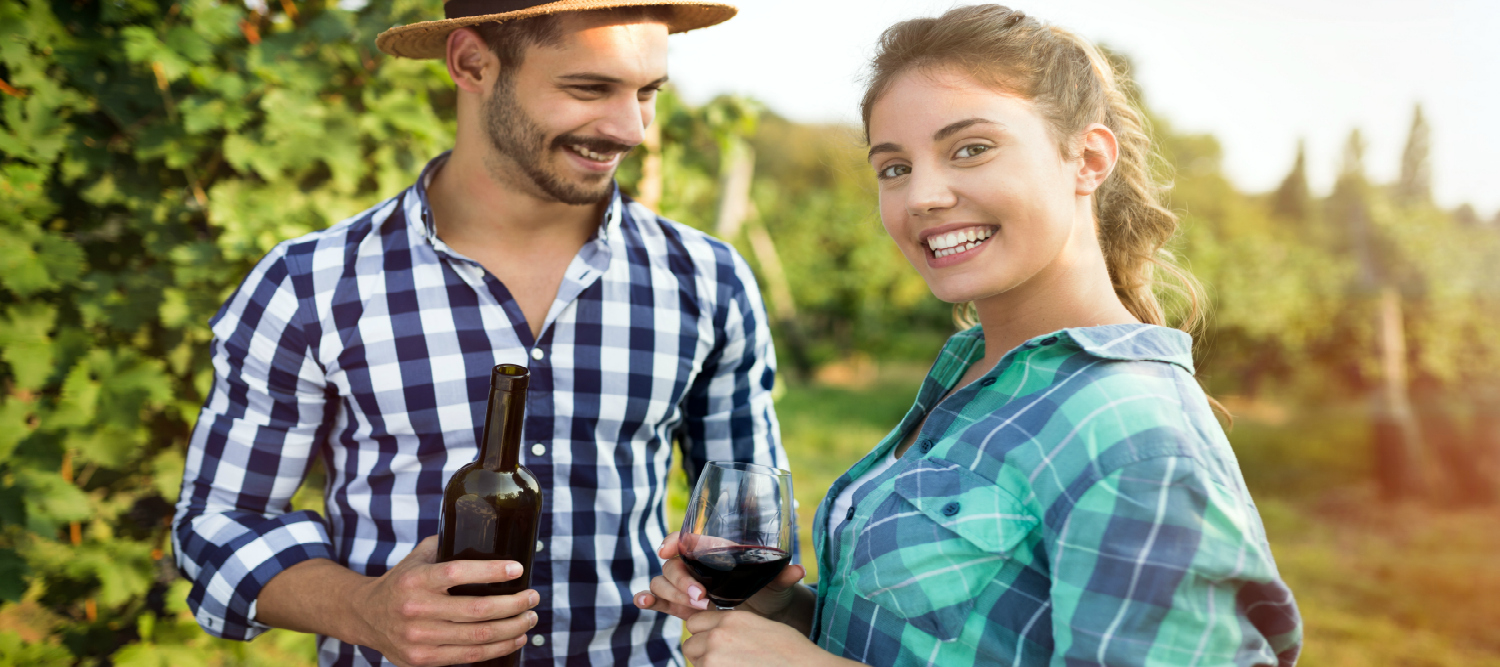 Romantic picnic in the mountains
One of the main reasons why daters and couples love to go to the countryside for a date is because it breaks with the daily routine, and helps them to connect with each other as well as with nature.
A romantic picnic may be a classic date plan, but it is the perfect opportunity to enjoy an in-depth conversation, and get to know your date/loved one a little bit more while tasting a few treats.
Some people prefer to surprise their partner with an outdoor meal in a park, but to make it more exciting, a good idea is to drive to somewhere away from civilization, like fr example the mountains, find a good spot with spectacular views, preferable close to a river, and lay your blanket and your basket with home-made food. Simply get lost in the magic of the moment!
Cycle ride in the countryside
Active daters can find their paradise in rural areas. There are plenty of activities for two in the countryside which are designed to boost adrenaline and focus on team work.
If you are an adrenaline junkie, you and your date/partner can have a try at rock climbing or parachuting, but in case you want to get active, and not necessarily play an extreme sport, a cycle ride could be the answer!
The positive bit about this activity is that you do not need an instructor by your side to break the romanticism. You two are on your own, so you can interact with each other and open your heart to talk about more personal issues while doing some exercise and contemplating magnificent views.
A visit to the closest vineyard
You can take your partner/date to a trip to one of you're the best wineries in the area, and enjoy a guided visit to the oil mill and the vineyard. Afterwards you can taste the finest local wines and delight yourselves with an unforgettable gourmet experience by tasting a small selection of the most iconic local products like honey, jams, cheese or chocolates.
A couple of glasses of local wine, a delicious meal and spectacular views… these are the best ingredients for a romantic date in the countryside! This kind of experience usually increase the passion in a relationship, so make sure you give yourselves some intimate time to enjoy each other's company!
Fun trip to your nearest farm
You cannot fully connect with nature unless you also are part of an activity that includes spending some time with animals.
A visit to a nearby farm is the perfect excuse to show your tender side to your date/partner. You two will have the chance to relax surrounded by nature and life.
To add some emotion to your farm date, you can start by riding horse and having a tour through the area. You can also feed some animals and, if lucky, you could witness the birth of one of those!
A great way to maximize your visit is to make it a two-day retreat, so you can also have some couple time, as well as the opportunity to enjoy a few delicious breakfasts, lunches and suppers based on organic and seasonal local ingredients!
A date in the countryside has many benefits. It can positively impact your love life as, in addition to help you forget from your daily duties and connect with nature, you can create an emotional bond with your partner/date and make your relationship grow stronger!
*Photo by nd3000 | ShutterStock.
Learn more about "Romance & Getaways"