What is a Serious Dating Site?
Last Update : September 13, 2017
You're tired of feeling lonely, and you decide to start searching for love online; it's a great idea, but fraught with danger. To begin with, you should know that millions of people, men and women, use dating sites, so you have many chances to find your soul mate! On the other hand, that means that there are not only serious singles online, hence the need to select a dating website tailored to your needs. Depending on your budget and the type of relationship you want, you turn toward a general dating site the likes of Zoosk, a naughty one like C-date, or even an elitist one, such EliteSingles. A serious dating site meets the expectations of the singles who want to find a long-term partner and to build a serious relationship. However, there are some dating sites, of course, that could be described as the ideal places to arrange for casual dating or one-night stands. Still, there are certain elements that allow you to assess the honesty and the seriousness of an online dating platform in minutes.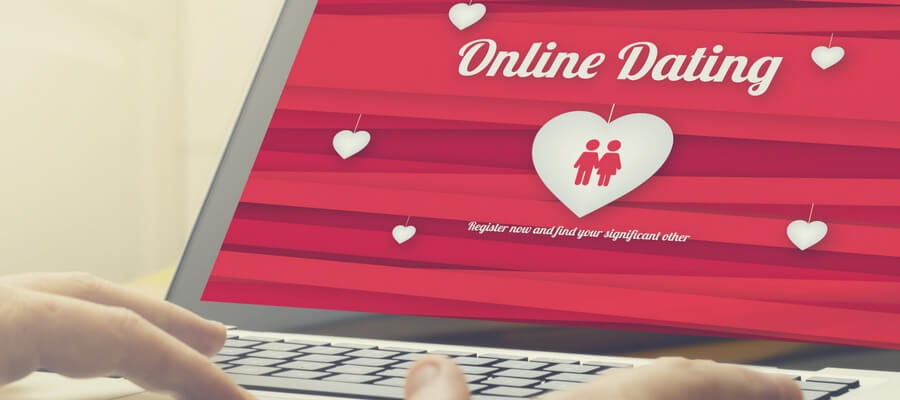 "Seriousness" and "Regulations" Go Hand-in-Hand
Once you've registered on a dating site, you will usually need to subscribe to a plan if you want to contact and read messages from other members. This commitment may prove to be more or less reasonable. High-end websites guarantee good matchmaking results, but are relatively expensive. Although the price is usually a key determinant of the quality of a service, it can sometimes be misleading. Online scams are cleverly disguised nowadays. The seriousness of a dating site, therefore, can be assessed thanks to the presence of several elements (often in the form page footers or small print), such as: copyright notifications and other legal requirements, company details, address, registration number, etc. Moreover, the "Terms and Conditions" section must stipulate the way the website operates, as well as the regulations it must comply with. You may also find a 'Code of Good Conduct' section. Take a look at the privacy policy for the site that interests you; it should mention its personal data protection policy for its subscribers, and indicate the right to withdraw consent on the distribution of information as authorized by the National Commission on Informatics and Liberty, or equivalent national authority.
"Seriousness" and "Service" Go Together
Every dating site has moderators working in the background. Their role is to ensure and maintain the quality and security of the website's database. Their first priority is to hunt for fake profiles and scammers to guarantee you only have connections and contacts with authentic profiles. Authenticity is obviously not easy to evaluate, which is why dating site comparisons can provide vital information in their reviews and through their thorough testing.
Moreover, many dating sites invite their users to fill out a personality test before they offer their compatibility services. The quality of their match suggestions depend on the site algorithm. So, you can tell how serious a website is based on the questionnaire it offers: the more accurate it is, the more meaningful the results will be when the preference comparison is run.
"Seriousness" And "Selection" Are a Match Made in Heaven
The most serious dating sites are those that choose the cream of the crop for you out of all the singles. Signing up to a dating site is totally free, most of the time. We advise you to browse the platform's interface before applying for a subscription. If you have access to other members' profiles, take a look at them. If you find nothing more than pictures of bimbos and models, then there no doubt that it's a scam!
On the other hand, you can always trust the most popular sites, since they are the first to be tested and reviewed by consumers' associations. If Meetic or eDarling weren't trustworthy, their image would suffer in the media. So these are players in online dating that take particular care to monitor the quality of their services to maintain high satisfaction rates among customers, who happen to be their spokesmen nowadays. Dating sites know they must not disappoint their customers because of the risk that it would be a huge blow to their public image. Popularity is the greatest recipe for success!
"Seriousness" Rhymes with "advice"
If marriage agencies were all the rage in their time, why aren't dating sites just as popular? It is a challenge that certain sites are trying to address by offering personalised seduction coaching services to members. Platforms investing energy and resources to offer this type of extra service, paid or not (in the shape of a blog, for instance) also display a sort of professionalism in their approach to online dating. You could, therefore, consider it a sign of reliability. To that end, one of the most exciting blogs in this category is none other than the brilliant "Lab": the blog put together by adopteunmec.com
Finally, the last useful index for seriousness is customer service! You can gauge the seriousness of a particular dating website offering paid services based on the customer support staff dedicated to subscribers. To begin with, check that there is this type of service on the website, and do not hesitate to contact them by telephone to ask them any questions. The quality of the customer service is crucial in assessing the reliability of a dating website.
Learn more about "Serious online dating"