Tips and Techniques for Women to Pull on Dating Sites
Last Update : November 24, 2016
Joining a dating site is no longer a taboo these days. Single men, women and even couples all go online to get to know other people and maybe more. In the quest for simple pleasures, some want to test their sex appeal or just search for a soulmate. Women are increasingly in favour of trawling the internet to find a man. Their main motivation is the security aspect that online seduction has to offer and also being seduced behind the safety of a screen. Some won't go further than a few spurious virtual exchanges, whilst many are just waiting for Prince Charming before they take things further. Seducing a man on a dating site allows women to target what they really want, whether it just be flirting, a hedonistic adventure, or finding a great love.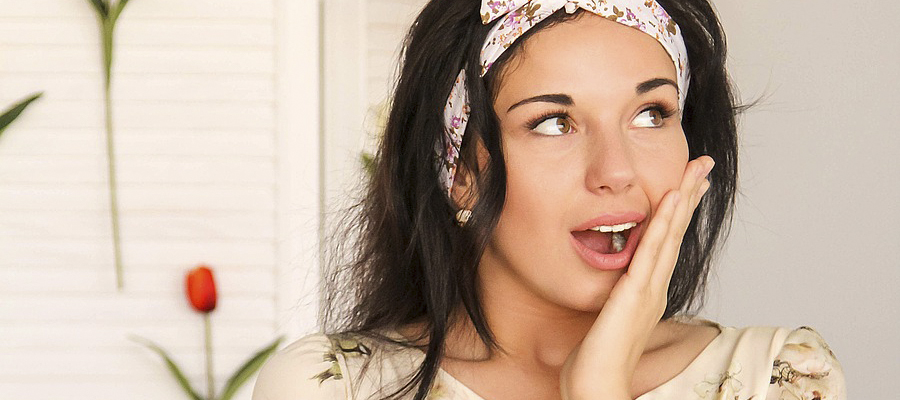 Online seduction for women
Approaching a man on the internet is an art, especially when looking for a serious relationship. Plastic bimbos who are some men's dream may fear they're being contacted simply on the basis of their physical assets. The shyest of women will find it difficult to open up and those who don't stand out from the crowd won't necessarily find the man of their dreams. It's not good to come across as an easy girl or in desperate need of love and cuddles, so it's critical to have a natural 'pulling' style without falling into the stereotypical role of the femme fatale. Most men still tend to select women based on their physical appearance, but this isn't the be-all-and-end-all. Some women tend to post a profile online that's too sexy, which doesn't necessarily attract the type of men they're hoping to meet. Seducing men with your physical appearance is bound to result in a mailbox overflowing with naughty proposals. On the other hand a girl who presents herself in a simple manner will attract a more serious class of man. Women can be mistresses of seduction and they will reveal what is necessary when make contact, at which point they expect the man to lead the way and judge his interest in her.
The best tips to seduce a man online
The first impression is just as important when meeting in real life as it does when meeting virtually. On the internet however, choosing the right approach allows a woman to fish for her man and entice him to take the bait! The sentimental approach is a big no-no, just as much as an approach bordering on vulgarity. A survey on the dating site Badoo.com revealed that the best profile taglines women can come up with are taken from movie and television series. Do these strike a chord with men? Probably … if you want to play the originality card go for a Hollywood-themed flirting style.
Many women are shy and worried about their ability to seduce a man online, but in reality, shyness can be a great asset in the game of seduction. The dating site Meetic revealed via their recent advertising campaign that revealing quirkiness and one's weaknesses and faults can sometimes be the best pulling strategy.
Understanding how to pull men
The best way to seduce a guy online is to understand what his real motives are. Men are all different, some are just looking for a fling while others genuinely want a stable relationship. Many women who are fed up with men, have a tendency to hide behind that excuse. Every man has the right to prove his intentions are unique and different, so give him a chance to quell all doubts. Women still have a lot of prejudices about the male psyche, especially on dating sites. The mental image of a secret, illicit night-time rendezvous is a difficult one to get rid of. Yet a survey by a mainstream dating site found that 78% of registered male members are looking for a long-term relationship. Ladies, be confident when going in search of the man of your dreams on the internet because, with over 5 million users, you'll probably have more chances of finding him on a dating site than on the corner of the street – the maths just add up!
Learn more about "How to Seduce a Man on an Online Dating Site"