Single' mistakes on Facebook
Last Update : November 24, 2016
Like it or not, the new communication technologies are an integral part of our lives, especially with regard to search and seduction. Dating through social networks is becoming more and more common. Although it may have a lot of downfalls, it can also lead to many opportunities. Facebook is no exception to the rule and has its own codes. Two profiles describe hunters on Facebook: there are those who provide and those who are willing to do anything. Here's how to shine on the world's largest social network, beginning with the stuff that does not work #false.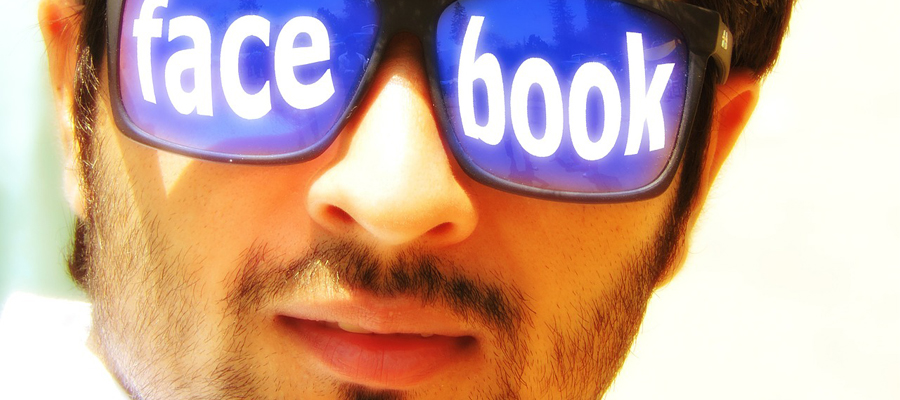 Your Facebook e-reputation
If you encounter someone who is single, either through chat or offline, be aware that this person will probably be fishing for information about you. Man is naturally curious… and the first place to search for personal information is probably on Facebook given that it is used by 80% of the world's population! In short, you have orchestrated everything to make a great first impression, it would be a shame to spoil it with an inferior profile!
Among the most common mistakes, there playoffs: all that is distasteful, full of misspellings, silly status updates or vulgar images. Here are some examples of what to avoid:
You are a big fan of the OM as clearly shown on your Facebook wall and spend 99% of your posts chatting about it: it can serve to undermine you.
You express yourself through complaints about other people and things: it will not make you look great.
You display photos of yourself drunk and will a group of friends who are also drunk: that will surely make people turn away.
You express your bad spending choices all day long: he will be afraid of you.
In short, beware: Facebook sends signals to other people! So either make sure that you publish your posts by using the privacy setting so that it only seen by a group of close friends, or you will be give a lesson to remember.
The errors of a single profile on Facebook
Here are the main types of behaviour to avoid on Facebook:
# 1 – Too much privacy kills privacy
Avoid revealing everything, absolutely all of your life on Facebook because when your future partner meets you for the first time they will probably already be imagining that they will appear on your wall as your first date, first kiss, first restaurant, etc. He or she probably hopes to have a private relationship and perhaps more.
# 2 – Useless content
Statements that allow you to reveal and revel in your depressing moods, using Facebook as the outlet of your sullen moods should definitely be avoided. You should present yourself as cheerful, positive and optimistic! How do you find love inspiring during sadness? Happiness is an invitation. A person who does not know how to manage his moods does not inspire happiness, on the contrary: it sounds complicated, so it scares a potential partner away!
# 3 – Content that is too impulsive
You may have a strong personality and a clear-cut opinion on things and you do not do things by halves … It's good to give your opinion about things, but it is especially important to weigh the views of others. Nobody wants to live with someone who is in conflict with the whole world or who gets angry too quickly.
# 4 – The attitude of being a desperate social case
Whether for girls or for boys: do not venture in the field of ridicule at risk of becoming quickly changeable and hungry for attention. An example? The shirtless selfies in the bathroom, constantly looking in the mirror, posing in front of an expensive BMW that does not even belong to you, etc. Know that simply posing and pouting does not make you a rock star. In the best case, you will only attract people who are desperate for attention…
# 5 – Displaying a lot of pictures of the opposite sex on your wall
Your great shots with your ex, your holiday with your cousin posing as a model (only you know it's your cousin) or repetitive posts from someone who has a crush on you and is trying to mark their territory on your Facebook page: it is a bad sign! Who is it? An ex? A former boyfriend out of focus? This creates jealousy and unnecessary questions for future conquests.
Learn more about "Dating on social networks"