Flirting using Social Networks
Last Update : November 24, 2016
Social networks like Facebook, Twitter and Instagram have become great ways to get in touch with new people. Given how easily accessible they are, it's not surprising that many single people now use them as a way of looking for new friends or a potential new boyfriend or girlfriend, without the complications of going out and about in real life. Dating on social networks offers real benefits, if you know what to do. Here are some helpful tips on what to do, and perhaps more importantly, what to avoid, when you want to get to know someone on a social network.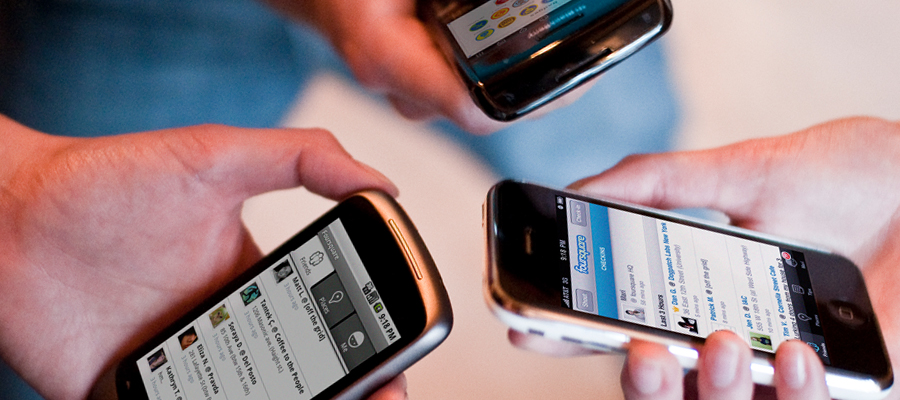 Remember you're Not on a Dating Site!
Okay, social networks are a great place for meeting and introducing yourself, but they're NOT dating sites! When people sign up for them, not everyone is signing up in the hope of finding love. Some people will already be married, some will not be interested in a relationship, and others are only there to communicate with family. People like this will not welcome your advances, and can report you to the website owners for invading their privacy. If you go charging in like a hunter, you'll scare people off right away.
If you spot someone you like the look of on a social network, and you want to get to know that person, try to remain as natural as possible. Perhaps you could reply to their comments on a post? If they respond to your reply, then that's a green light to start a conversation. Keep it casual and take it slowly before turning it into a flirty chat up conversation.
If you can get the other person talking with you, and keep the conversation flowing, you're far more likely to get a friend request, or be successful if you initiate the friend request yourself.
Keep in touch: create desire
The problem which a lot of over-keen people encounter on Facebook is that they're impatient. Once you've started a conversation with someone you like, don't dominate it. Give the other person time and space to comment and state their view or opinion. Wait patiently for them to come back, or play the waiting game and let them wait for you to comment. Coming on too strong and too quickly will scare them off, and you'll find yourself branded as a stalker, and on the wrong end of a Block request.
If it's all going well, and your new friend is keen to stay in contact, then you can suggest meeting in real life. If they refuse straight away, you'll know that they're not there to meet people for dating, and just want to stay friends. By all means keep them as a friend, but pick up the pieces of your broken heart and move on.
Discretion is Key
As much fun as it might be to flirt in public with your new friend, remember that in public groups, everyone else in that group can see what you say. Be careful not to make a complete idiot of yourself in front of hundreds of others. It can be incredibly off-putting for the target of your affection to be the subject of public ridicule. If you want to be a bit flirty or make a private joke, that's best kept for private messaging, or a chat session. Keep the public romantic banter and heart emoticons for when you're a couple.
Finally, remember that meeting online can work both ways. While you're avidly checking out people who you like the look of, someone else could be checking your profile out, too. Make sure there's nothing embarrassing on there which could put people off – delete those awful photos, naughty comments or posts which make you look anything less than a real catch. Social networks are communication tools which can lead to great things, if you play the game right!
Learn more about "Dating on social networks"