Senior Dating: Giving Love A Second Chance
Last Update : September 13, 2017
You may have heard the Benjamin Franklin quote "The Only Two Certainties in Life Are Death and Taxes", but men and women across the country are increasingly finding themselves involved in other traumatic events which mean the end of a loving relationship. No matter their age, anyone who's faced the end of a relationship will be heartbroken, and need some time to rebuild their lives and decide how to take the next step. This should never be rushed. For some seniors, the thought of finding love again is impossible. However, if they're open to the possibility of meeting someone new, there are many dating sites for seniors available which can help them get back into the world of dating and companionship, where they can meet similarly minded people who are also keen to get to know someone new. There's only one condition – being open minded and ready to give it a chance.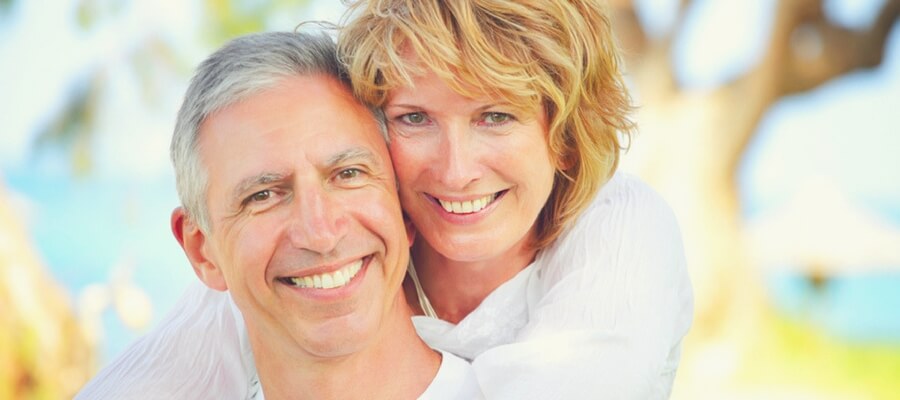 Second Time Lucky ?
If you're keen to make the choice to rebuild your love life, whether that's after a long period of celibacy, or after the natural end of a relationship, the only thing you need is to be ready. Age is definitely not an excuse – 15% of all online daters are over 45 years old. What was once the domain of young people is now being successfully shared with more mature customers. In fact, there are now plenty of websites dedicated to the older online dater, with great rates of success.
No matter what your age, it's never too late to start again with someone new, and you never know whether the next person you meet from online dating will be the one who'll want to share the rest of their days with you. Each and every one of us deserves to be in a loving relationship, no matter what our age is.
For many seniors, it is the memories of the past which slow the "moving on" process. The very thought of setting a virtual foot into a dating website feels like a betrayal, particularly if a husband or wife has passed away, and this can be a huge stumbling block. It's so important to remember a spouse or partner, but the past can be enjoyed in happy memories without it encroaching on the present and future.
Older singles have often got a distinct advantage over their younger counterparts, because their life experience has allowed them to develop the social skills to get to know people, and decide whether they see their date as a potential serious relationship. Their maturity means that they have a better success rate than the young daters.
Learning from mistakes
It may well be a second chance at love, but it's also the chance to make sure past mistakes are not repeated. The greater their life experience, they more they'll be secure in what they really want. Maybe on reflection, they'll realise they weren't as open with their former partner as they could have been. Having had the chance to look back, they'll want this to be different the next time around.
Rebuilding a life also means things like long-standing habits have to change. This can be a bit uncomfortable if the person prefers routine, but the chance of getting to know someone new will hopefully give them the chance to focus their attention on this new friend, rather than the old routine, breaking the old habits quickly.
Listen and have fun
Being open to meeting new people is one thing, but knowing what you want is another matter entirely. Before anyone steps into online dating, they need to be sure they've answered their own questions about what matters to them. Have they considered what really makes them happy? Jules Renard famously said that he would not change his past, but if he got to live his life again, he'd make sure he opened his eyes a little more.
No matter what happens with an online dating experience, a senior person embarking on their dating adventure should stay true to their hopes and dreams for the future. If the plan is to travel the world, retire to the seaside or simply spend afternoons fishing, make sure that's shared so that any future partner can decide whether that's in tune with their plans. It's important to make the most of every day, but wouldn't it be really great if your online dating experience gave you someone to make the most of those days with you?
Learn more about "Dating for Seniors"