How to choose a serious dating site for seniors
Last Update : November 24, 2016
Everyone has someone in their social circle that is older and single – a friend, neighbour, aunt, or bachelor uncle. Past the age of 50, it can be difficult to meet people to find love. With online dating sites, we may have to travel to find the perfect partner. Most seniors today are very comfortable with computers and the web: this is why online dating platforms targeting the over-50s are on the increase. Those who are tempted to register on one of these sites may have a number of different concerns. Are they all reliable? How do you find the best senior dating sites?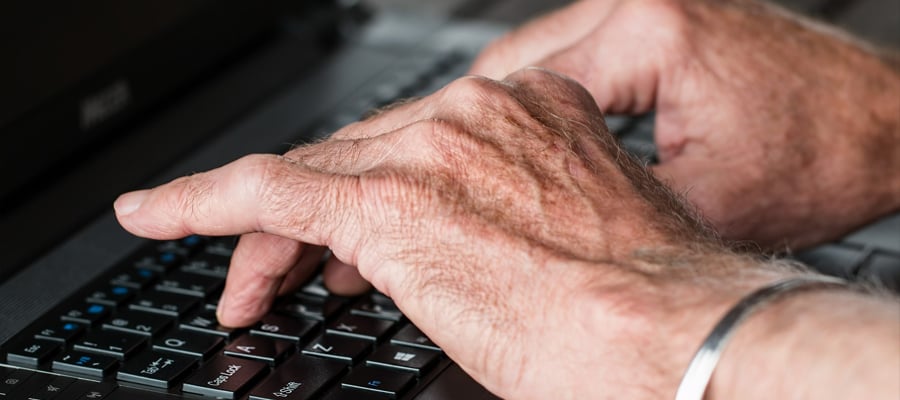 Identifying the Right Senior Dating Site
All seniors can discover (or even rediscover) love through dating sites, so long as they know how to choose the right site to fulfil their desires. The very well-known sites are tried and tested, either via comparisons or consumer associations; therefore, seniors may feel a greater sense of confidence in these sites. Most of these online dating sites offer free registration so you can sign up and experience the site for yourself. You are free to browse other members' profiles at your leisure, check their ages, and view photos. The site will also have a search filter to help you narrow down the results.
Importantly, dating sites are covered by business regulations; they must display a legal notice at the bottom of the page as well as supplying you with access to their privacy policy. You must make sure that you are using a legitimate site and that your data is protected. Remember that you have the legal right to withdraw your information under the Data Protection Act. The best senior dating sites are those that emphasise security and privacy so that their members can indulge with confidence.
Lastly, a warning about personality tests. Internet dating sites often use algorithms to produce a list of potential matches. If the questions you are asked seem a little basic, this could be because the site compatibility algorithm is not very accurate. In such cases, the results of the site's match-making process will probably not live up to your expectations.
Should I Pay for a Senior Dating Site or Use a Free Account?
Most dating sites offer paid services. Even when a basic account is free there may well be a premium option offering extra features or services. Most internet dating sites attach great importance to the selection of members and additional services including weeding out fake profiles, love coaching, seduction tips, company blog, and so on. Depending on the quality of services, subscription rates may be higher or lower. The search for a perfect partner takes time and requires a great deal of personal investment, and these sites offer appropriate support that suits many seniors. However, free dating sites are generally a mixed bag, consisting of serious single candidates amid charlatans and time-wasters. Very few free sites offer aids to love compatibility, like detailed profile matching. We prefer the serious platforms that operate on the basis of a psychological questionnaire. Detailed questionnaires help to identify your personality traits and suggest compatible profiles. In general, the most popular pay sites like Be2 or Parship ensure good quality service and an atmosphere conducive to finding love online with confidence.
How to Use a Senior Dating Site
After finding the senior serious dating site for you, you generally only need an email address to register. Feel free to browse through the privacy policy and terms and conditions beforehand to get an idea of the confidentiality policy and ensure your payment will be secure. Dating sites normally offer a registration form to fill in your profile information: size, age, eye colour, astrological sign, profession, interests, and so forth. You can also include a small blurb to say more about yourself and show off your personality. Keep in mind that your sincerity will be key to your success. If you are looking for a serious relationship, it is better not to lie or exaggerate too much at this early stage. Similarly, it is not advisable to withhold information of a nature that could damage potential relationships in the future. Don't forget that a virtual meeting is only a basis for initiating the first contact in real life.
To maximize your chances, add a recent photo. When you enter into communication with a woman or man you like, do not immediately give them your phone number or your address… Take the time to discover this person online first, with the many contact features on the site: chat, messaging, webcam, etc. before arranging a first date. Always meet in a public place. Remember, a senior dating site is only a bridge to connect you with other singles like you looking to find their future love. Patience and determination are the keys to success!
Learn more about "Dating for Seniors"