Fun date ideas: explore the sense of touch
Last Update : March 24, 2017
Everyone needs a little of that human touch. Some people are OK with conventional dates where they take their partners to the movies or to a fancy restaurant for exotic and romantic dinner night.
However, other singles prefer to let their hair down and choose creative dates where they are given the chance to seduce their partner through the senses.
The sense of touch is essential in seduction. A gentle stroke, playing with his/her hair, a sensuous shoulders massage, some kissing on the neck… Occasional physical contact in and out of the bedroom can help you reconnect with your long-term partner or make your new date to start feeling the butterflies in his/her stomach.
There are many activities for couples designed to spark romance and activate the sense of touch.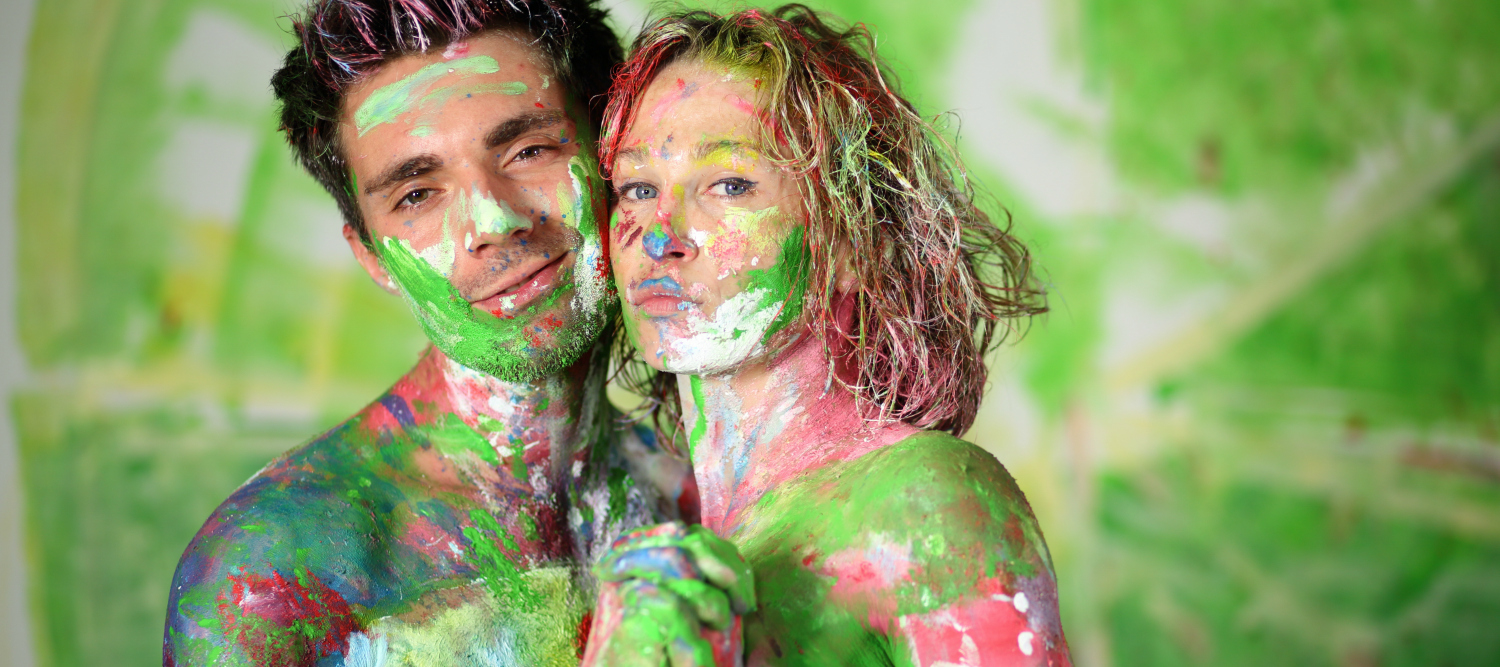 Massage for two
Massaging your partner is a classic seduction trick. It helps to chill out and get you in the mood for love, but it also has other benefits for your health.
A great date idea is to go to the nearest spa and attend a massage workshop to learn a few tricks about how to use your hands to make your loved one to forget about stress. Then you can apply your techniques at the intimacy of your home!
Another choice is a massage session for couples with a professional therapist. You and your partner will be lying side by side while getting pampered and making your daily routines to disappear from the map.
Sessions for two with professional massagers are amazing for those couples who want to bond with one another, but also for those daters who want reduce stress, sleeping disorders and fatigue!
UV body paint session for couples
There was an episode from "The Big Bang Theory" where two of the main characters decided to add some romance in their relationship by using some paints to paint their bodies.
You can get some airbrush textile acrylics from an art store for your artistic home session. All you would need to do is to take your clothes off and give free rein to your creativity by playfully painting your partner's body with your hands as if it was a blank canvas.
If you want to immortalize your piece, you can get a large canvas from the shop and once you finish with you work of body art, you can apply it to the canvas.
The alternative is to try a UV body paint session. These workshops are held on a dim-light studio with especial black lights, and you and you lover can paint on the other's body with paint that glows in the dark.
Whether you go for a body paint date at home or away, what it is for sure is that you will be able to get to know your partner better and discover your bodies a little bit more!
Pottery making class à la "Ghost"
If you do not want to get paint all over your bodies, but the craftsman/craftswoman in you thinks it is exciting to get your hands dirty, literally, then a pottery workshop for couples is a good choice.
You will get your hands-on clay, and learn to make some nice ceramic with just your bare hands to decorate your living room.
And most importantly, you can get closer to your partner and work as team by using the pottery wheel to shape your moulds while recreating the iconic scene from "Ghost"!
Water fight in the park
Seducing your date or your loved one through senses requires you to be playful, and what a better way to be so, than getting involved in a water fight in your backyard or in the park?
This is a fantastic date idea to combat the summer heat, get active and tease your partner!
Get you water guns and balloons filled with water, and let's the hide and chase game begin!
There are plenty of ideas to surprise and enchant your partner with an original date that requests you to focus on physical contact. The best is to experiment with different options and learn to use your touch to speak for your actions when it comes to the art of seducing your soul mate!
*Photo by Pavel L Photo and Video | ShutterStock.
Learn more about "Seducing through senses : activate them !"