Ideas for dates without using your sight
Last Update : April 7, 2017
If you are entering into the world of seduction, you've probably noticed that it is indeed a universe filled with possibilities. In this section we are investigating the exhilarating seduction through senses. You might think that one of the main senses of romance is the sight, but what happens when you limit your sight ? Have you ever tried seduction without sight ? We are lucky to have so many senses that we can use for romance and seduction, that's why we encourage you to organize some dates to give a chance to your other senses to awake…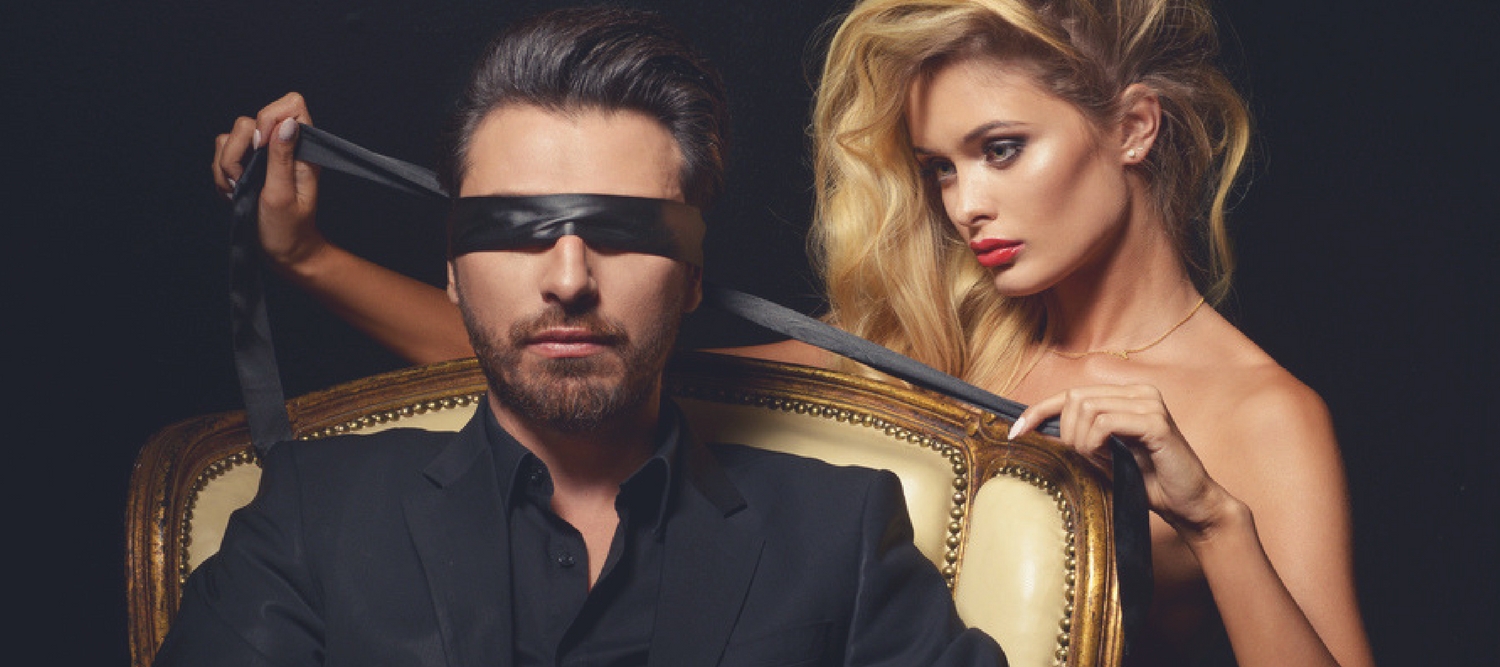 Blind dates together – How does that work ?
Forget the traditional term of blind dates : when you meet someone for the first time without knowing much about them… what we are proposing is totally different ! Have you ever been to a restaurant in which they have blind-folded you ? If you have you've probably rediscovered taste. How food tastes so much differently when you don't look at it. If you haven't tried, again, you should.
Now imagine that same experience but instead of limiting it to the taste, you could mix it with the touch in a date : touching your partner's hand, laughing together, getting close…without seeing each other !
Using your senses to find love
Besides blind-folded restaurants, you will just need to use a little bit your imagination in order to find other activities in which you could blind-old you and your date in order to make the most of the rest of your senses. There are many events such as blind-folded speedy dates, dinners in the dark, blind-folded taste challenges, etc.
When you are blind-folded you discover little by little how the rest of your senses start to awake… how you start to feel different sensations, different emotions and you also start to feel increasingly connected to yourself.
If you are looking for love and romance, it is essential to be connected with yourself, as it is the only way to create a pure, honest love that could lead to a mature and healthy relationship.
We recommend you look at events in your region to check the activities you could find around you.
Your senses are stimulated when you fall in love
We already talked about how smells is directly related to love and romance. But did you know that your hearing get sharper as well ? Indeed, with romantic feelings your body get s naturally more focused and with this sensation, your hearing improves.
On top of that when you fall in love you produce more dopamine which impacts in a more positive overall feeling.
Your sense of touch also becomes more sensitive. Hence, the interest of these blind-folded activities. If you truly want to feel all the romantic feelings in your skin, you'll see how ecstatic you'll be able to feel if you take out the focus from the sight to focus on your other senses.
Our bodies are filled with possibilities, we just need to give them a chance to discover the great potential of love and romance.
Learn more about "Seducing through senses : activate them !"