Cycling and dating
Last Update : November 25, 2016
Cycling is a sport full of benefits. On one hand is a very healthy sport that activates our blood circulation and increases our well-being. On the other hand it is a great mode of transport :
eco-friendly and very cheap. But have you ever tried to have a cycling date ? With the explosion of dating sites and dating apps new ways of dating are starting to be more and more popular. In this sense, seducing through sports is starting to become one of the favorite ways to activate your heart and your emotions in all the senses.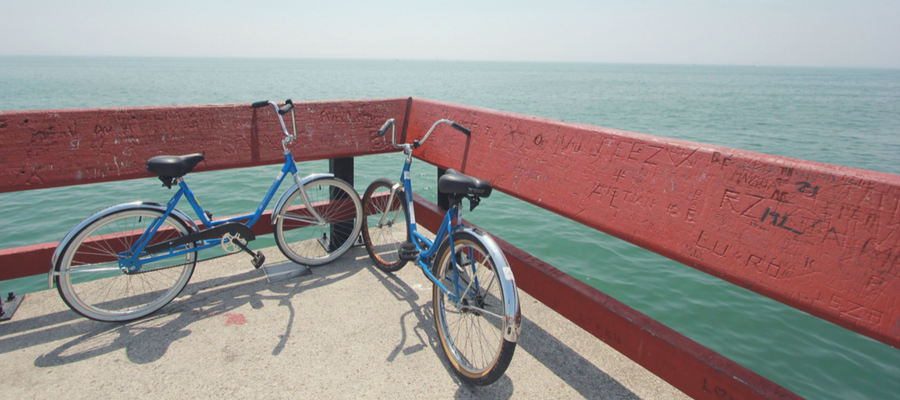 Cycling passions
Cycling is a wonderful activity to meet people and discover the city around you… you can reach new unexplored corners, you can appreciate the landscape of your surroundings and you get that feeling of adrenaline and well-being that the bike and the exercise will give you. Cycling dates are a great way to discover each other, to have adventures together and most importantly, they are a great way of embracing spontaneity. The beauty of having a cycling date is that you can stop at any beautiful spot you would like to and share the experience with your partner. Both of you can set the pace of your journey, whether you prefer to take it  slow and talk along the way, or if you rather speed up and feel the wind in your body while your speed. Cycling dates will increase the connection-feeling between two people while activating all the senses and the feeling of well-being… a great way to predispose the body to the wonders of romance !
Cycling : a first date activity
Even if spontaneity is one of the best allies for romance and love, there are certain elements that have to be kept in mind in order to fully enjoy your cycling date. In that sense, it is very important to have a destination in mind. Even if surprises might be welcome and perhaps you will decide to change your destination to some place you have seen on your way, if you have a plan B with a set destination it will help you to avoid any stress or feeling of disorganization. Cycling together is a great way to get to know your date, their interests and their personality traits. It is as simple as putting your attention on what attracts them of the landscape. Is it architecture, the weather, people, nature ? These kinds of dates are indeed a great and fun way of sharing interests.
The raise of cycling dating websites
With the explosion of the digital dating scene, new websites have started to developed to focus on the preferences of people. Singles have a new exciting world to discover in front of them. Dating websites for singles who love cycling, cycling lovers, dates for cyclists… the possibilities are almost endless to fall in love through cycling. These new websites help people with cycling passions to get in touch, get to know each other and eventually cycle together. New romantic and dating habits that keep on being developed. One of the newest trends are the Cycle Speed Dating events in which singles cyclists gather together with other cycling lovers. After the night, they receive emails with their matches of the night. The next step becomes pretty simple: digital communication to organize an offline cycling date. More and more people are starting to turn towards new eco-friendly lifestyles. Cars and motorbikes are not anymore the flirting element they used to be. The days of Grease and
Danny seducing Sandy with his car are starting to fade away… Nowadays all you need is a bike, the willingness to do some sports, admiration for your surroundings and to keep an open mind to embrace romance wherever you are.
Learn more about "Seducing with Sports"