What Profile Picture is the Best to Attract Women?
Last Update : November 24, 2016
On a dating site, the profile photo plays a vital role, giving a first impression of the person shown. Because it is often the only element which really catches someone's attention it must be chosen carefully, to ensure it doesn't either exaggerate or disadvantage your appearance. The goal is for it to look just like you! The tricky part is knowing how to seduce a woman on a dating site and which profile picture to choose. Here are some tips to help you capture the attention of your future conquests on dating sites. You'll soon realise that it's not as hard as you might think to get this right!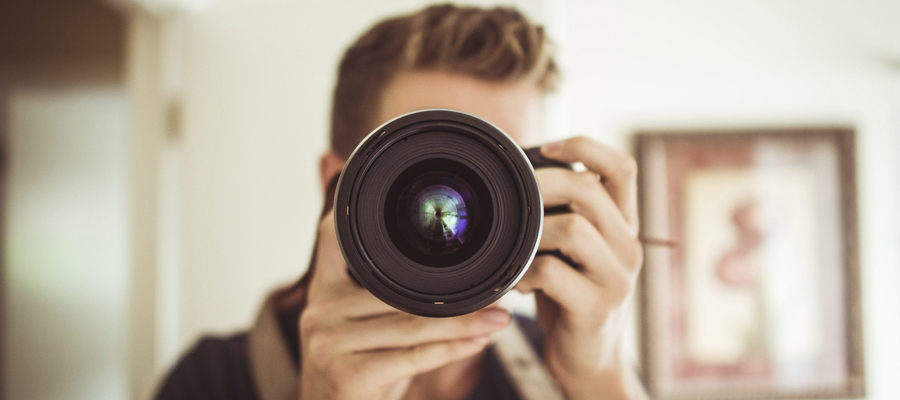 Your profile photo must look like you.
The world of online dating is another universe entirely. Initially there is no face-to-face interaction. The woman you are aiming to seduce has to trust that the things you are telling to her are true. To ensure this does not become an issue, you must be yourself. You have to be brave enough to present yourself exactly as you are, displaying all your good qualities, but also any little flaws. A man who uses a fake picture will inevitably be a disappointment at any future meetings. Try to be yourself but to your best advantage, but then again don't overdo it. It is pointless to hide behind the physique of a playboy, if that is not the type of person you are. Women love men who have confidence in themselves, so show that to them by using a profile photo that shows you just as you are. You will show them sincerity and inspire more confidence. You can show as much of yourself as you like, but be careful not to overdo it: stay humble. Remember, it's not a beauty contest, or one for muscles!
Mistakes to avoid on dating sites.
You don't need to tease a woman to attract her attention. A photograph of you without sunglasses and an exposed muscular chest can still be appealing! Avoid poor quality pictures, where your face is not clearly visible. Some passions can be off-putting to women, or may not be compatible with a seductive image… It is fine to be an avid football fan, for example, but making this obvious in your photo is perhaps not the best way to a woman's heart! A selfie taken with your car? No, you definitely have more to offer than what is under the bonnet of your vehicle. Avoid a tight smile, or "hunky" posture: anything showy is a major contradiction of the rules of seduction. Posting a photo that includes your pet will charm some women, but may scare off others. A group photo with friends and a pint of beer in your hand is also not ideal; there are other ways to indicate that you enjoy evenings out (in your description and interests, for example). When considering your outfit, remember that most women prefer smart clothes: a vest or stained t-shirt should definitely be avoided! A well-dressed man indicates that he is someone who knows how to take care of himself.
The perfect photo for finding love.
Ideally, choose a photo in which you are clearly visible, preferably taken outdoors, so you are well lit. Nothing is more flattering than natural light, especially in the late afternoon. Wear simple, smart clothing and make sure your posture is relaxed. Many women on online dating sites are very wary of photos that look like they have been retouched, or embellished in any way. A natural photo will also help you to feel more at ease when the time comes to meet in person. We recommend always being sincere. This will greatly reduce any anxiety you may feel about your first date. If a woman likes your picture she will probably also find you attractive in real life! Simplicity and honesty are the hallmarks of a successful photo for an online dating site.
Learn more about "How to Seduce a Woman on a Dating Site"