Seduction tips
Last Update : November 24, 2016
Being single can make you want to rush out to find love but, by joining a dating site, you can save precious time. Thanks to our established website ranking, together with our dating tips and advice, you're certain to find the one your heart desires. The art of seduction comes naturally to some people, while for others it requires more thought, time and effort. When you want to meet someone, it doesn't matter if you're considering a life-long relationship or just a one-night stand, you'll have to take risks. Fear of getting rejected can stop the less adventurous singles. Understanding the key to seduction and knowing how to find clues will help you to avoid disappointment.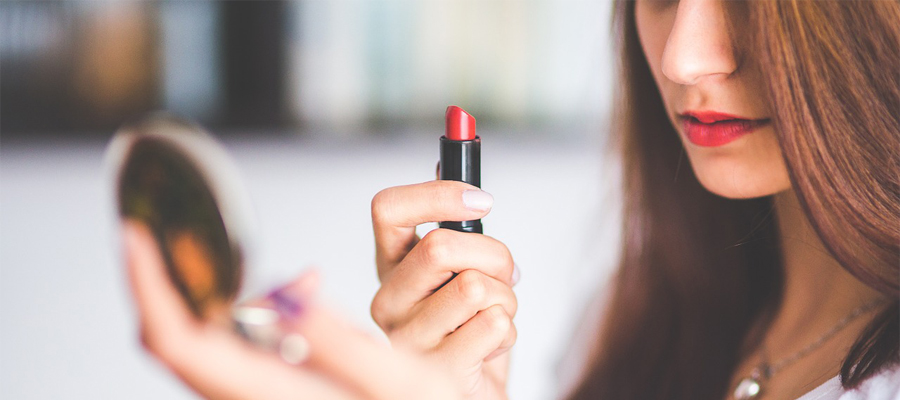 How to flirt when you're single
First impressions are crucial, in both real life and online. Setting up your internet profile and photos with precise goals in mind is just as essential as taking care of your appearance in real-life situations.
Single people can boost their potential powers of seduction by focusing on a healthy lifestyle, wearing flattering clothing that's best suited to their body type, and a good haircut. When someone sees you in the flesh for the first time, 90% of a first impression are made. Your body shape, the way you dress, your general air and how at ease you are with yourself are all important. Being natural is the best way to appeal to the opposite sex because your real charm lies in just a few personal traits that characterise you as unique.
Single people who want to find a relationship quickly must make the most of every opportunity to meet someone. For example, join an activity group based on what you enjoy (such as a team sport) for people of a similar age to you. Open yourself up to all potential avenues, make the most of evenings outdoors, register for internet forums and chats, and open your eyes…
Seduction as a part of everyday life
The most attractive people are basically those who are at ease with themselves and exude genuine charm and charisma. To attract other people, you have to learn to love yourself so be irresistible, spontaneous, curious and positive! Take time to discover new interests and, in addition to increasing your potential dating opportunities, you'll certainly find some very beneficial opportunities for personal development.
An essential concept for anyone looking to leave the single life behind is to live life in the present and free yourself from your past. Look around you, pick out all those captivating glances and smiles in the street, at the shopping centre or at a party with friends. When you enter into a conversation with someone, remember to listen actively to them. Many single people make the mistake of monopolising the conversation when the other person needs a chance to speak. Appear interested in the other person, ask them questions and be relaxed and optimistic. Never complain about anything and don't talk about your past either because, from now on, only the present matters.
Someone who's good at seduction is full of self-confidence. Don't put yourself down and always look up. Think about your posture, stand tall and smile. A smile is worth a thousand words and is a sign of happiness, as well as being a great icebreaker. Be guided by your instincts and search for clues when trying to determine whether you're pleasing your partner. Look for active listening, a degree of concentration, a particular look and their body language.
Online Seduction
Our website lists the best places to begin an active online search. You can also participate in online chat and use social media networks. Be aware of the kind of relationship you're looking for. Is it a one night stand, a serious relationship, or a life-long partner? On a dating site, every part of your online profile is crucial to your success, such as your nickname, your profile photo, your first message, etc. Emails and messages that you'll be sending out will need to be accurate and contain personal information. Don't just focus on one person but make multiple connections on the site.
The goal of online dating is to get to the email stage and then a phone number followed by a first date!
Seduction needs to be continually worked at and refined on a daily basis. Men must understand their girls in order to please them. There are tell-tale signs, but you still have to decode them: how to be sure she likes you? When it comes to seduction, trying to cut corners can only end in tears.
Even the most shy of men can treat seduction as a game to overcome their fears and swiftly find a woman to go out with.
Women often judge men who rush seduction as banal womanisers and this prevents them from getting to know what a man really thinks.
Seduction isn't only built on words, as body language sends a very strong sensual signal, such as a seducing gaze to give you just one example!
Learn more about "Online Dating Tips"