How to recover after a break-up
Last Update : November 24, 2016
Throughout course of our love lives, certain events can undermine our confidence and feelings, transforming a couple's love into a more complex relationship, where one or both partners will flourish more than the other. Breaking up then appears to be the only solution, but how do we cope with the influx of negative emotions that a break-up entails? How do we overcome this ordeal without losing self-confidence and still continue to believe it's possible to find love again, despite the wounds inflicted in the past? If a period of grieving and feeling sad is needed, they shouldn't take over and we all have to bounce back to avoid sinking into depression.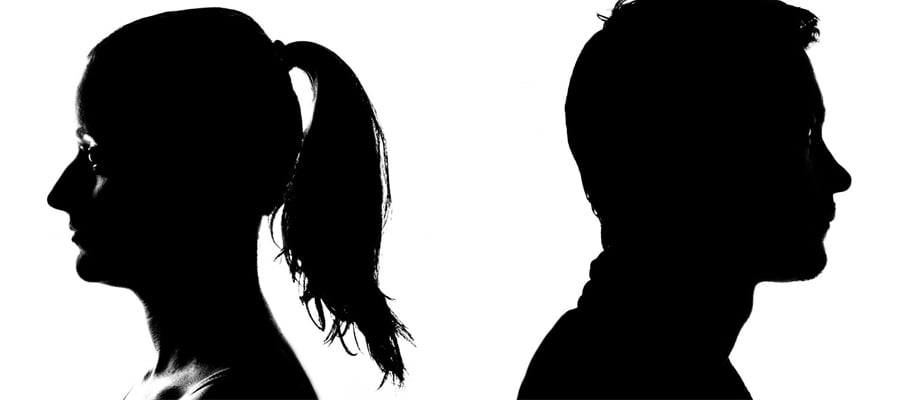 Bad feelings from a breakup
A separation's accompanied by a fair share of negative emotions: sadness, anger, fear of abandonment, anxiety, etc. Psychologists argue that we shouldn't try to dispel the dark thoughts after a break-up, but accept them and mourn our ex-partner. The damage caused by a separation can be difficult to manage and the effects shouldn't be underestimated. Most people experiencing a break-up suffer from loneliness and need some time to regain a sense of balance. How do we overcome such an ordeal and continue life without dragging feelings of remorse and painful memories around with us?
It's critical to rebuild our lives with new milestones in place. Some of us will find rebirth by making radical changes to our lives. Others, by contrast, will take time to mull over the reasons for the break-up and identify the root causes, so as not to make the same mistakes again. If the break-up's a total rift, it can sometimes be a relief. If the couple's relationship has been in trouble for too long, constantly trying to go over old ground again is a waste of time. Separation becomes a necessary hurdle to overcome, before we can resume a more serene and probably more fulfilling life again.
Dealing with the loss of an ex
Whatever the reasons for the break-up, the most complex feeling to manage at first is not having the other person around and the terrible sensation that it's impossible to live without him or her. To rid ourselves of this obsession, we have to detox from our old relationship and hide all the memories (photos, gifts etc), creating a vacuum in which we can continue to live.
To escape loneliness and get over the break-up, some may turn to their relatives for support, seek motivation from friends or surround themselves in the lively company of work colleagues. On the other hand, some will strive to pick up again on their own. To avoid the pain of a break-up, nothing focuses the mind more than turning our attention to something else: our job, an activity, a passion. These things often encourage people who've recently separated to get out there and see the world. Playing sport's a great way to clear the mind and help us to breathe again.
Learn to love again
It'll take time to recover from a break-up and this could be months, sometimes longer. We must accept that all pain fades and not rub salt into the wounds (like spying on an ex on Facebook or tracking their every movement). Accepting a newly-found single status goes through several stages:
• Regaining our confidence: It doesn't matter who walked away or who left who, one or both parties will be suffering from low self-esteem! So the first step's to give ourselves a boost and find the urge within to seduce again. To do this we need to love ourselves a little first.
• When we can't face the thought of having sex with a stranger, we need to remember we've lived through that very moment with the person we were in a relationship with. Somehow, we have to prepare ourselves for another first-time encounter!
• Learning to flirt again: It's time to get our friends involved in our new love life! They're the ones who'll help us feel at ease and give us the energy to get back in the saddle.
• Facing our fears: if we fear another failure, we're probably afraid of suffering again and might even be tempted to give up on romantic relationships. This is normal, but not insurmountable. The best solution's to take things day by day and if we meet someone early on who we want to flirt with, not to close the door on this opportunity but let the other person run the show.
• Making a clean break with the past: If we're single but our spirit is still with our ex, this becomes a serious obstacle in rebuilding confidence. Accept that being single's also about moving forward and look to the future.
Bouncing back after a break-up takes time and requires energy. Despite the grief that's taken over, we need to remember how to spot the small breaks in the clouds that'll help us to feel better and get on with our love lives again.
Learn more about "Find true love"