Dating after 40: How to find love without losing hope
Last Update : November 14, 2019 by Noah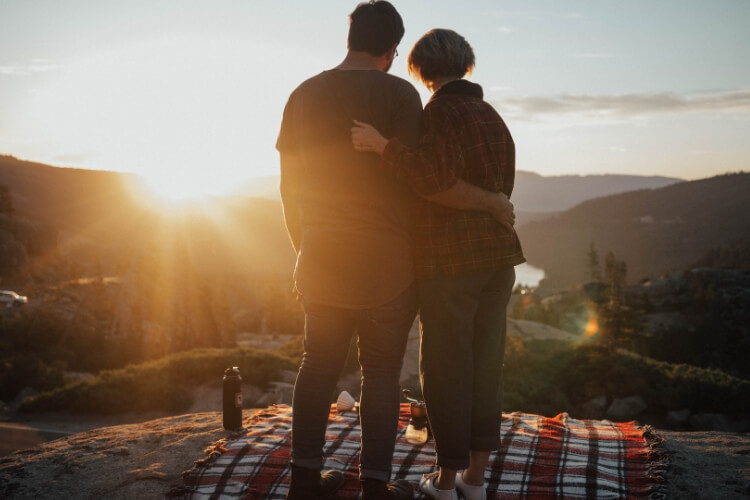 When it comes to dating after the 40s, there are many myths that tend to limit people to try new things.
It is said that the 40s are the new 30s. It certainly feels like that at least! Habits have changed, especially Dating habits, and now with the new online dating tools, finding love is not anymore, a question of age: just a question of using the right tool.
Finding love in your 40s: Common mistakes
Looking for love independently of your age should be an exciting adventure. However, we understand how frustrating it can become sometimes when nothing seems to work and you don't manage to find or to meet with any potential match.
We've gathered together some of the most common mistakes that singles in their 40s tend to do when it comes to dating:
1. Losing any hope in finding love again
If you've had some bad experiences in love, you might have already joined the team of the "i-won't-find-love-again".
It is a common feeling, but it is also important to remember that unless you do something to try to break that bad spell, you will just stay with that state of mind and your chances of meeting a match won't be as high.
So what to do?
Forget the idea that you're doomed when it comes to love. There are so many people in the world, that statistically speaking, your chances of experiencing more than one love story in your life are very, very high.
Check it out: 10 ways to find love in 10 days [Crash course]
2. Not adapting to the new ways of dating
Oh, the online dating world. A new concept that seems to be really working amongst young people to start dating. But is online dating really for you?
Definitely!
One of the most common mistakes of singles after 40 is that they tend to be unwilling to adapt to the new kinds of dating.
Joining an online dating site is definitely the first step towards finding love again. 
3. Not thinking outside the local limit
One of the greatest things about technology and dating is that it has completely taken down geographic limitations.
However, another very common mistake of single in their 40s is to just focus on meeting a local single. Now, that can be great, but do think of all the opportunities to meet great people that you're letting go. 
Online dating isn't only about finding dates is also about being part of a community: meeting new people, feeling integrated, sharing your interests and finding magic where you thought it was lost.
4. Using old photos in your dating profile
If you've finally dared to open an online dating account, a tricky part is the one about creating your dating profile and more specifically the profile picture.
Here the mistake is to use old pictures that don't match with the reality that match. Online dating is about diversity, acceptance, and opportunities.
Embrace yourself and avoid at all costs using old pictures of yourself. It won't help you in your online dating quest.