5 factors to think about before getting serious
Last Update : August 5, 2019 by Ayana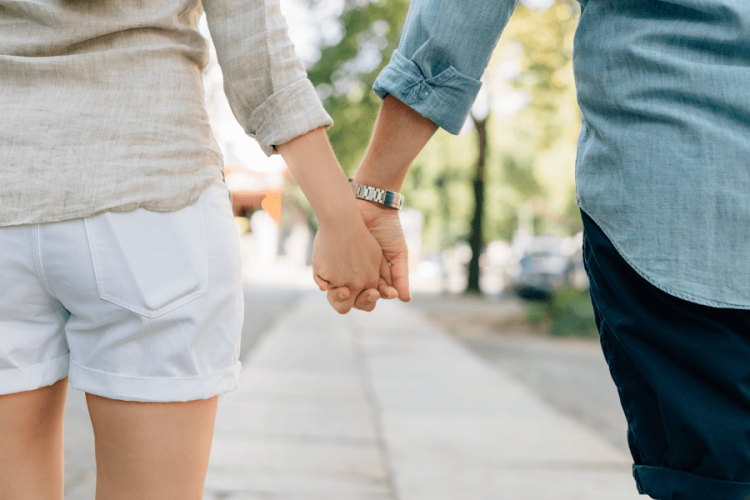 Starting a serious relationship is definitely a big step. It is completely normal to have some doubts.
You may feel comfortable, and may really enjoy spending time with that girl/guy you have been seeing for a while, but if a commitment is in your mind, and you are seeking to start dating exclusively, then, you should consider some aspects before getting into it.
Here's a checklist we recommend you to keep in mind before opening your heart!
#1-  Do you have the same interests and goals?
The idea is to think in the long run. You might end up spending the rest of your lives together, so undoubtedly it is better to go all the way with someone you have chemistry with, a person that especially attracts both physically but most importantly: intellectually.
Sharing similar hobbies, and interests is really important if you want your relationship to work.
Expecting the same things from your relationship is another key factor that can make you grow as a couple. In that sense, communication is key (check next bullet point for more information on this).
For some people, getting into a serious commitment means to stop casually dating other singles. For others, besides that, it means having future plans together in the long term. Make sure you both are on the same boat!
#2 – Is there good communication in your relationship?
A good healthy relationship means creating a space in which you both can equally express your feelings, and when there is a substantial difference, you respect each other and are able to work together to find a common aspect in between.
Now, it is easier said than done. Many gurus of relationship claim that communication is the number one key for a successful relationship, and we totally agree.
However. it is not an easy task. How to say certain things without sounding critical? How to talk about some sensitive subjects without hurting the other person? How to discuss improvements without risking an argument? NOT EASY, we know it.
The important thing is to start little by little. It is a good sign if you see that your partner keeps you updated about what happens in his/her life, and does not hesitate to share how he/she feels about your relationship. Talking about things is important. It might cause certain arguments, but if you manage to discuss things in a constructive way, that's amazing. Keep it up!
Read more: Master the Dating game: are you the jealous type?
#3 – Do you have similar spending habits?
It may cut out all the romanticism, but money really matters in your relationship!
Having financial issues nowadays is one of the main causes of divorce/breakups. If you want to get serious in your relationship, it really is a good idea to discuss your current spending habits, and about what is the best way to merge your finances. It doesn't mean that you have to share your money, but it is important to be in a relationship that is economically balanced. If one person is constantly putting more financial effort than the other, it might be a recipe for disaster in the future.
Simply set a budget plan for your recurrent monthly expenses (bills, and so on), and set your individual limits. It will be easier for you to deal with unexpected expenses.
#4 – Do you want to have kids in the future?
For sure this is one of the most uncomfortable, for some even terrifying, important questions that will arise at some point in your relationship. It is, however, very important to discuss it from the beginning.
It is essential to know how your partner feels about creating a family together. Of course, there is no need to anticipate events, and put some pressure on it, but it really is a good idea to know if your partner likes kids, and is really up to it, even it is in the distant future.
Good luck!
#5 – Do you share the same sexual desires?
A tricky question, but quite important as well.
Truthfully connecting with each other when you are getting intimate is the key to keep the flame alive.
Having similar sexual preferences, and desires would make your relationship more exciting, and fun, undoubtedly one of the best ways to keep it healthy!
Even if you don't see, to have them: here again communication is key. Talk about your wishes, your fantasies, and your desires. There's nothing sexier than to experiment with your partner!