What Relationship is made for You?
Last Update : November 24, 2016
Couples and romantic relationships are often quite complex. First and foremost, there are many people who are struggling to simply find love. Thanks to what is known as the magic of the Internet, there are many dating sites which can offer different levels of success. It is interesting to note that such a search for Prince (or Princess) Charming is particularly relevant in larger cities such as Paris. An incredible 51 per cent of the inhabitants there are single. So, it is clear that any couple must keep the "flame" lit in terms of desire, emotions and seduction. If a couple falls into a routine, this very same Prince Charming approach may have little success. Still, others are questioning which type of relationship will be the most beneficial. Are loyalty and exclusivity the most important? On the contrary, are threesomes, swinging partners or friends with benefits the most attractive?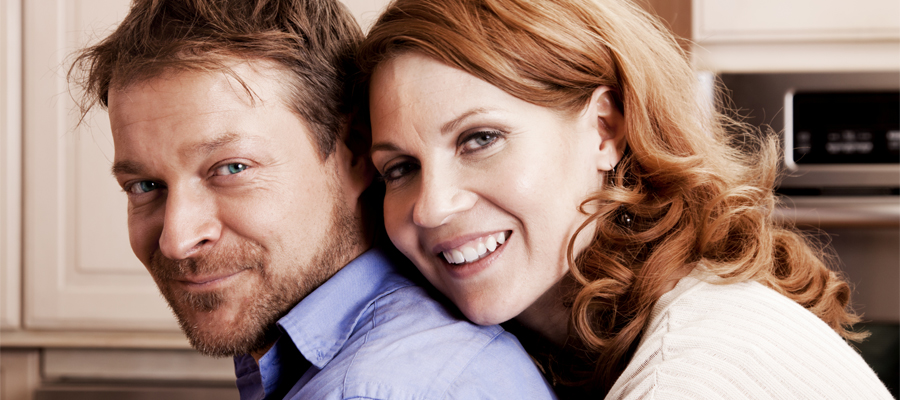 The Advantages and Disadvantages of an Exclusive Relationship
Some who meet the man or woman of their dreams immediately fall head over heels. If you are this type of individual, sharing your partner with another is altogether out of the question. This type of relationship is based off of exclusivity and fidelity. You respect tradition as well as the examples laid out by your parents and grandparents. Of course, part of this viewpoint is trusting that your other half will not suddenly realise that the grass is greener elsewhere. As long as you both are able to resist outside temptations, these rules can work quite well. This will apply to that colleague who invites you for a few drinks after work or that "hipster" photographer ex-boyfriend of your best friend.
We are nonetheless obliged to ask whether or not this exclusive "contract" could perhaps place some limitations upon the interpersonal development of the couple. There are countless households which are unhappy simply because this type of relationship does not work as it should. Some are deprived of episodic adventures that may very well spice up their lives. Perhaps this very same contract can be more harmful than beneficial? A third wedding can once again end in divorce. Instances of adultery and depression are on the rise. Over time, doubt begins to creep into our lives. Is an exclusive relationship truly the solution to find long-term love?
The Virtues of Debauchery
Unlike an exclusive relationship where both partners agree to be completely faithful, some couples will choose to enjoy a bit more freedom. In other words, it is not forbidden to meet other lovers. In order for such an agreement to work, neither partner should suffer from jealousy. Only those who do not fall into paranoia or require favouritism can enjoy such a situation. In other words, a great deal of confidence must be present on both sides.
Liberal couples are able to find a balance when sharing their experiences with other partners. This could involve swinging or being independent from one another for a certain amount of the time. They differentiate the significance of sex and therefore prove that their marriage is a choice as opposed to a "trap". These free relationships can evolve so that more desire and pleasure are enjoyed alongside an increased sense of sexuality. Interesting challenges are created and many of these would not be present in comparison to an exclusive couple. To put it simply, they seduce one another to keep their feelings alive.
Establishing the Terms of a Lovers' Contract
In order to discover the correct balance for your relationship, you must first ask which one of these situations would be the best for you. After all, a loving couple should be able to communicate their feelings together, even if some of these may be fantasies! If you are interested in attempting a threesome with another participant (even if only once), tell your partner! This does not signify that you have any less feelings for your other half; only that you believe that finding new ways to spice up your relationship is important. Although it may be true that free couples might have less security when compared to an exclusive relationship, these very same scenarios can sometimes be even more sincere. Confess weaknesses, recognise temptations and admit adultery. This is a way of communicating with your partner without becoming frustrated and losing your sexual desires. It is a fact that any man or woman will naturally experience temptations from time to time. It is better to discover whether or not you will be able to honour such an exclusive contract. What are the limits for adultery in your specific relationship or marriage? Ultimately, you need to be on the same wavelength as your spouse in order to decide upon the nature of your relationship and the associated "contract terms".
Learn more about "Couple & Relationship"