#DatingQuestion: How do you start an Online Relationship?
Last Update : July 11, 2019 by Zoe
Many online dating users have asked the following dating question: how to start an online relationship?
How long should you wait? Can you start an exclusive online relationship? Is it recommended to have a few dates before?
Starting an online relationship can be a great experience! But it is always recommended to follow some best practices to avoid any misunderstanding or disappointment.
What's the difference between an online and an offline relationship and when it's the right moment to consider I'm in a relationship?
Let's see how it works!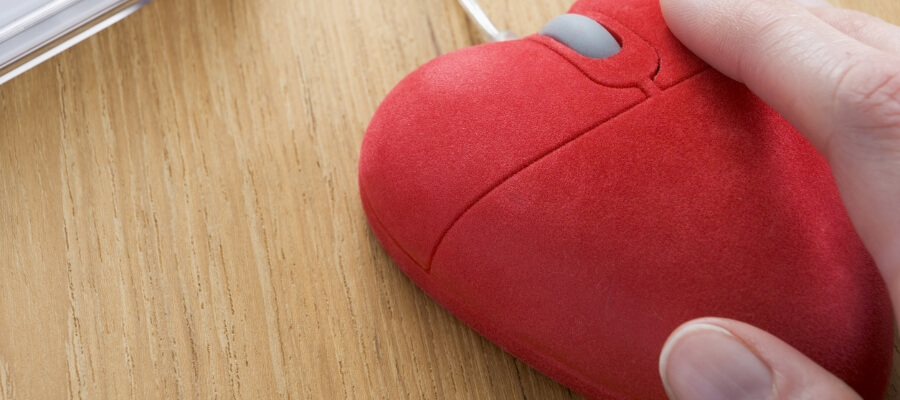 An online relationship vs. an offline relationship
If you want to understand how an online relationship works, it is important to first understand the differences between an online relationship and an offline relationship.
Let's see!
The main difference between these two relationships is how they evolve.
Normally offline dating involves meeting someone (check here the top 5 places to meet singles) and start meeting to know one another. It is usually quite a long process that can be a bit disappointing if after a couple of dates you realize that you don't have anything in common.
On the other hand, an online relationship starts completely differently: you first get to know each other and to gauge your compatibilities, and if you seem to match, you then start to meet on dates.
In that sense, online dating gives you the chance to quickly meet potential matches and to get to know each other before having to go on dates.
Online relationships: How & When?
It really depends on every individual! However, there are some best practices:
Once you start chatting with a match it is important not to rush. Instead, an average of 2 weeks to a month is what it is usually recommended before meeting on a date.
The idea is to give you time to get to know each other, to message each other and to gauge if there's chemistry.
Talking to each and getting to know each other is a very important process of the online dating experience, as it will set strong pillars for a healthy relationship.
In that sense, if after a couple of weeks you see that you're starting to message each other on a recurrent basis and that you tend to tell each other all the updates, you can start to consider that you're delving into an online relationship.
The recommendation is that when you start to feel comfortable with your match you should discuss with her/him where your relationship is going. Shall you start to meet offline? Are you both looking for a serious relationship? Are you both exclusively talking to each other online?
Communication is key.
Never assume you're in an online relationship without talking first to your match as it can lead to disappointment.
Online relationships are a great way of building a strong base without the pressure of meeting in person from the beginning.
Forget about awkward talks! Online dating is definitely a great way to start dating!
Learn more about "Ask your dating question! (Zoe's dating Advice)"