5 super fun Date ideas to make your partner melt for you!
Last Update : June 13, 2019 by Noah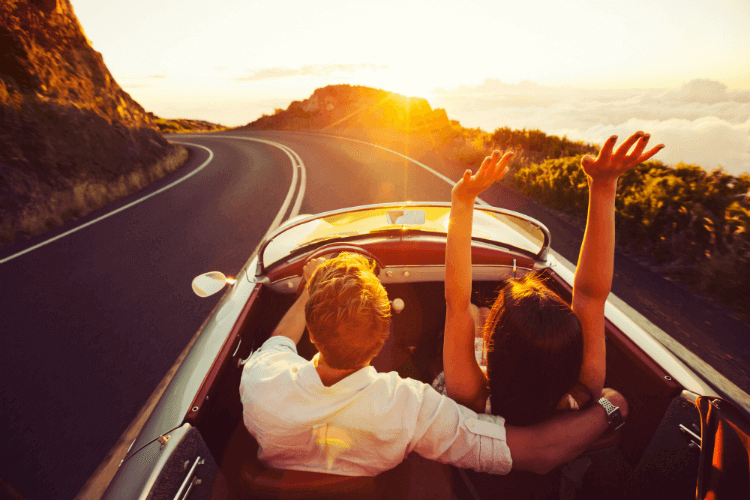 Summer is the perfect time to enjoy an original date outdoors.
The sun, the good vibes, the relaxed atmosphere… Any excuse is good to explore your city and take part in romantic activities for two!
Whether you want to surprise your loved one with a unique romantic plan or want to get to know your new match a bit more, there always is an entertaining date alternative out there!
In Best SG Dating Sites, we propose you 5 super fun and original date ideas for this Summer that will make your partner melt for you!
Love under the sun: 5 fun Date ideas
1. Jet Ski adventure for two
Practicing an extreme sport is similar to the sensation of going out on a first date or falling in love.
Any heart-pumping, adrenaline-rush activity like for example a jet ski ride is a fantastic date alternative.
There is the option to tease each other by having a competition or you can work together as a team if you share the same jet ski.
You can connect with your partner at a different level as it requires you to trust in one another and it also involves some human touch!
Can you think of a funnier, reconnecting, refreshing thrilling Summer dating experience than jet skiing and that doesn't involve high risks?
2. Picnic in the park
It may sound like a cliché, but having a romantic picnic in your nearest park during a Summer afternoon can really be a fun and enriching date experience.
Make sure to choose a breathtaking location where you can let yourselves go with the beauty of nature.
Don't forget to include in your picnic basket a good bottle of wine and a platter with a great selection of cheeses!
You can play some fun games while delight yourselves with some delicious snacks to set the mood!
A romantic picnic in the park can serve as an excuse to build some new memories with your partner, but also a good opportunity to create some bonds, and get closer emotionally.
One of the best date ideas for those singles who love nature, good food, and even better company!
3. Mountain biking
Cycling has become a daily activity for many singles.
It has a lot of benefits for your health, and your wallet as well! You can travel around your city and enjoy the views, do some exercise, and most importantly, it's not contaminating the air.
Unsurprisingly, in recent years, cycling has become one of the most popular activities for daters.
Planning a tour by bike for two in your city (check here our dating city guide…) can be quite fun.
However, leaving the urban landscape behind, and inviting your partner to a mountain bike ride is even a better date idea.
Once in a while is good to take a break from the city rush, from your daily routines to reconnect with your partner.
Mountain biking gives is not only an activity for sports junkies who seek to strengthen their muscles, but it's also a good plan for couples who want to enjoy a healthy activity surrounded by nature.
A good opportunity to take a breath of fresh air, do some exercise, and enjoy marvelous landscape views.
4. Visit the aquarium, scuba diving session and romantic dinner at the beach
A one-day trip to the seaside is one of the most recurrent Summer date ideas.
Every day more and more singles practice water sports or go for sea-related activities when going out on a date.
If you are looking for an unforgettable dating experience, make sure you fill your romantic day with a few special activities.
You can start your date by making a visit to the aquarium. It is a good opportunity to enjoy a relaxed chat with your partner while contemplating from just a few meters fishes from different species.
If you are a couple who love adventure, then the best date idea is to jump into the sea to do scuba diving.
Explore some mysterious caves and reefs together, and swim underwater with exotic fishes.
Witnessing together the ocean life so close can be a memorable experience as a couple!
5. Outdoor concert
Music brings people together, it's all about emotions, and personal experiences.
Live shows are great events for singles who want to meet new people and make friends, but also a unique experience for couples who want to create new memories.
There's nothing as fun and entertaining than listening to your favorite band playing live accompanied by someone special!
A single-day Summer date is not enough? Then, check out our date ideas for romantic getaways to take during the Summer.