Finding Authenticity and Honesty – 10 ways in 10 days to find love in 2019
Last Update : May 28, 2019 by Georgia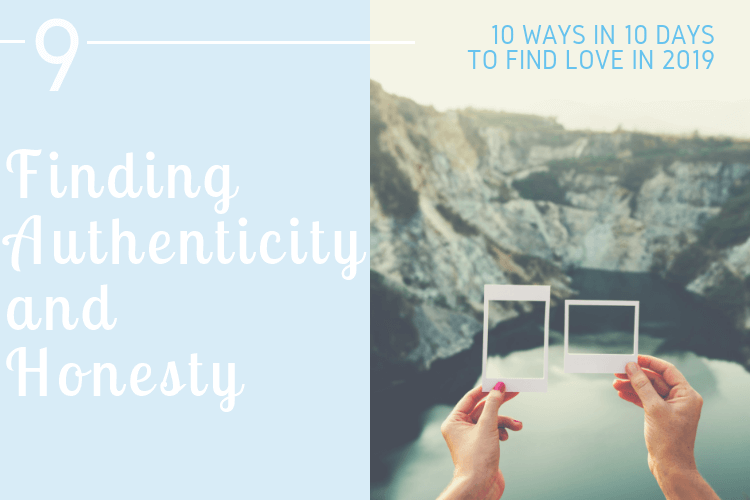 Agreement No.9 Be Authentic and Honest
When we talk about love we tend to forget about authenticity and honesty. Instead, people tend to focus on a mainstream vision of what love is and what love should be.
The truth is that there's not a single way of loving, but rather every single person has to find their way to give love and receive love.
Romance has to be authentic and honest, and for that, it has to be individualized.
Finding authenticity and honesty in your life, in your thoughts, your actions, and your surrounding is the agreement we will be focusing on today.
Let's start!
Finding True Love or the art of loving with honesty and authenticity
That's right. What's True Love?
You have probably lived all your life hearing how you should expect for your true love, this kind of unconditional love that comes from your soulmate.
But let's be honest, does it really exist? and if we suppose it does? should you be really waiting for it? How to know when it comes that it is the right one?
An almost impossible task, isn't?
That's exactly why today's task will consist of debunking such an outdated concept.
You are the one that creates your true love.
True Love means to share life with someone in an honest and authentic way.

True Love means building a meaningful relationship and adapting together to potential problems.

True Love means… [insert your thought].
As you can see, true love can mean lots of things, as it really depends on each person. However, if we focus on the part of "true" we instantaneously see a connection with authentic, and my friend in order to be authentic we also have to be honest.
So in today's agreement, I encourage you to free yourself from the expectations that society puts on love and start practicing honesty and authenticity. 
Try at least for one day talking with more honesty and authenticity to others, dare to show yourself, dare to be weak and strong. Dare to feel.
You'll see that soon enough you'll also dare to love and most importantly, you'll also dare to start appreciating your own true love story.
Love cannot really exist if it doesn't come from a place of honesty and authenticity.  It is not an easy task to start practicing these two pillars, but day after day if you make the effort, you'll start to feel more empowered, stronger, kinder and full of love.