#DatingQuestion: What do you talk about with a girl online?
Last Update : May 28, 2019 by Zoe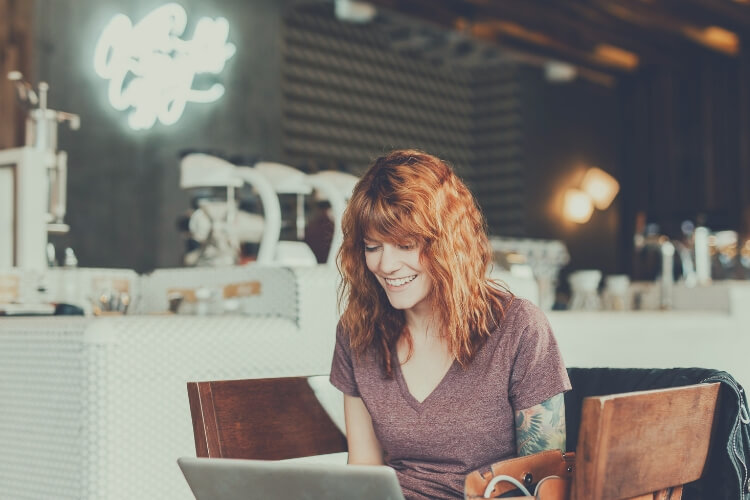 Many single men tend to have many doubts when it comes to how to start a conversation with a girl online.
The truth is there's not a single answer that will work for everybody, but there are definitely some tips that will help you improve how to keep a conversation going with a girl.
How to start a conversation on a dating site
The first and most important advice is to make sure you read the dating profile of the girl you're interested in.
Many people do the mistake of just checking the picture before starting a conversation and the thing is that by doing that, you might lose the opportunity of finding out important information about the girl.
Singles take their time completing their dating profile and putting the information they feel describe them best, that's why it is very important that you take your time reading and understanding a bit more about the person and her interests.
The best way to start a conversation is by being polite and by showing her your interest. But showing your interest is not good enough, you have to show her what you're really interested in or to be more specific: what caught your attention.
Try to be as honest as possible, it is always the best way to start.
Once you start the conversation and you get a reply, the next second step should consist of giving information about you and why you think you could be a good match.
Finding mutual interests is always the best way to approach a conversation with a girl.
How to approach a girl online
Although you'll probably find lots of different examples of "best openers for online dating" the truth is that if you really want to start something meaningful with a girl, then your messages should be meaningful and personalized.
In that sense, once you've explained why you were interested in her, and you have briefly told her about you, it is also a great move to make sure you both live in the same city as you'll have the opportunity to start a conversation about the different shops, events or activities that take place in your city.
The trick?
The trick is that if you both live in the same city, you already know that you have that in common. Plus, by actually talking about great places to go to eat or great activities taking place soon, she'll get an idea about the things you like.
The conclusion?
It's probably the best way to grab someone's attention and to start talking about common interests at the same time you get to know each other.