Romantic Playlist for your Halloween Date
Last Update : October 23, 2018 by Georgia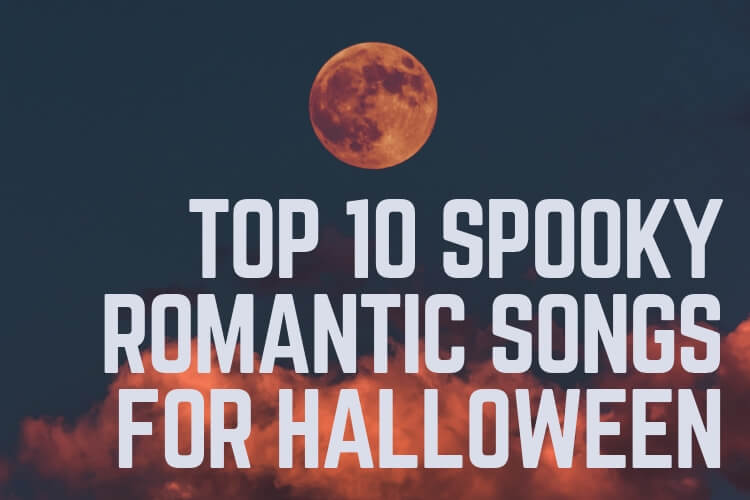 12 Spooky Romantic songs for your Halloween date!
Halloween is around the corner. The time for costumes, pumpkins, and dates!
There are many great songs for Halloween, however, looking for both spooky and romantic songs is another story.
We've prepared a great playlist with our top 10 songs to create a romantic atmosphere during your Halloween date!
Make sure to share them with somebody special. We also recommend you a special Halloween recipe for your date!
Check out our Pumpkin, beef and Black Bean Chili for a Halloween Date!
Feel the energy and the magic of the music invading your body and determining the beats of your heart. There's no better way to create a real romantic date night than with a great and powerful playlist. Not too cheesy, not too loud, the perfect balance between spooky, inspiring and romantic!
Travel from the magic of the 60s, 70s and 80s . What is love? Can it get scary? Find out what some great musicians sang about that!
Don't miss out on our top 10 spooky romantic songs for your Halloween date!
---
Love Halloween songs with a touch of Rock!
Black Magic Woman – Santana
I Put a Spell on You – Screamin' Jay Hawkins
Rocky Horror fans: Touch-a Touch-a Touch Me
My Body's A Zombie For You- Dead Man's Bones
Night of the vampire – Rocky Erikson
Black Magic Woman – Fleetwood Mac
Bad Things – Jace Everett
Devil Got My Woman – Skip James
Love potion number 9 – The Searchers
Ghost song – The Doors
 2+ Romantic bonus songs!
---