Flirting on a dating site
Last Update : February 16, 2017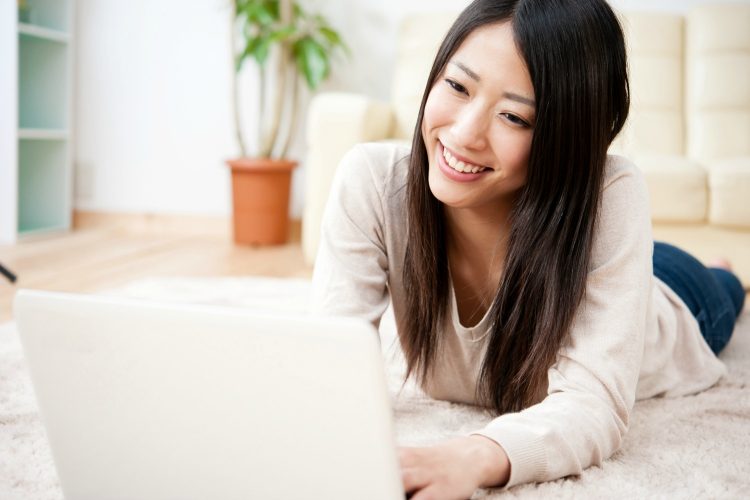 Dating websites have become one of the best tools for singles who seek to easily interact with like-minded people living in their area and occasionally find a potential partner amongst them.
However, in spite connections are built at light-speed, getting a date online sometimes is more complicated than expected.
If your goal is to flirt with other singles in Singapore and get a first date, we give you some tips to make sure you succeed in your romantic pursuit.
How to grab other singles' attention on a dating site
The competition in dating sites is pretty huge.
Keep in mind that singles are constantly browsing through dozens of personals before finding that one person that can become a partner in the future.
The best way to capture other singles' attention is by showing your uniqueness in your profile.
To stand out from the crowd, make sure you upload your most attractive photos. That means not only the ones where you look sensational, but also the pictures in which you appear engaging on an adventurous activity.
The idea is to subtly tell others that you are really pleasant to be with, that spending time with you is like embarking on a great adventure.
To make your profile perfect, avoid clichés. Describe yourself and tell about your love preferences and expectations in an original way. Being fun is the way to go.
Show your real charm on your messages
After creating a captivating profile, you would need to break the ice to start meeting other singles.
Being participatory in a dating site is a must! Do not wait for others to contact you as instead be an active online dater.
There is no need to send hundreds of messages, but make sure you contact those users who you think you can get along with.
Approaching a guy/girl is never easy as you never know how he/she will react.
Luckily, dating platforms were designed to easy you this step.
You can send a wink as an icebreaker and if it is corresponded, the best is to write a private message to start to get to know each other.
Introduce yourself by talking about a common interest you have spotted on your online date's profile.
From there, lead the conversation to flirtatious territory with a few jokes, and some innocent questions.
Once in a while, make a compliment, and in case you want to make it more explicit, ensure you are at the right dating site and that your online date is on the same boat.
If this is the case, we suggest you to have a look at the platforms we recommend for easy-going daters in Singapore.
All in all, the objective is to show your real charm to get more chances to meet your perfect match!
*Photo by Takayuki | ShutterStock.