Female-centric dating app
Last Update : July 12, 2016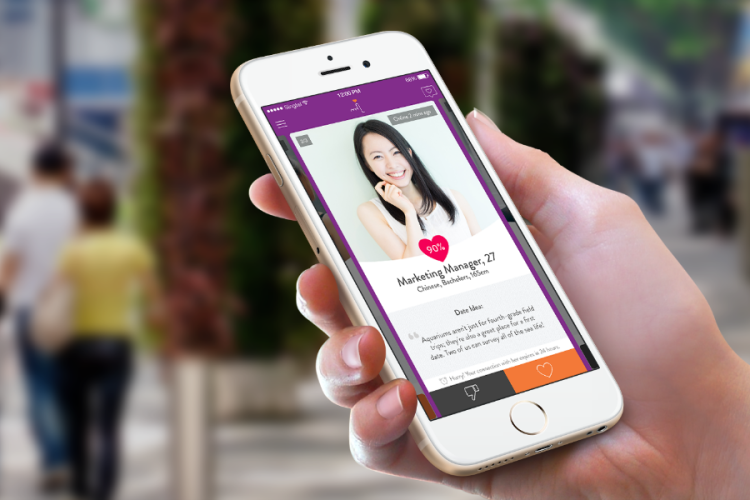 Finding love often is a tough task. Single ladies tend to attract scores of men in online dating platforms, but how can they find the special one among the big number of candidates?
When a woman joins a dating site with the idea of finding a potential partner for a serious relationship, she instantly is flooded with dozens of messages that lead to nowhere, and many days can pass until she has an actual date.
If you still asking yourself why you should try online dating, keep in mind that there are some apps on the market that focus on quality over quantity. One of them is the female-centric Singaporean dating platform, LunchClick.
The app, which was developed by Launch Actually, Asia's biggest premiere dating company, delivers one match every day, so in that way is easier for women to accept or reject the match.
Accelerating face-to-face dates
Spending less time online, and more offline, basically just going out to enjoy your date, is the main goal.
You can propose a date in the app within seconds. You just need to select a day, and pick a location -a cosy cafe, an exotic restaurant or the coolest club in town- and if there is a mutual match, a chatbox opens, and then you two have up to three hours to discuss all the details about your first encounter.
Except the times when there is a mutual interest, and a particular date proposed, you are not able to exchange private messages with other users. In that way, you are assured that you will be contacted only when you are going out on a real offline date.
Q&A to know your date
One of the aspects that makes LunchClick unique is that you can send some pre-defined questions to your matches in order to know a little bit more about their interests, values, and aspirations.
Post-date feedback
If your date was not what you expected, the app gives you the opportunity to leave some feedback. You can share your impressions, and describe your overall experience.